If you have never tasted or even heard of Chianina beef, you are not alone… but that travesty can be remedied right away!  Nestled on Naples island in Long Beach is Chianina Steakhouse, which serves the namesake steak on its extensive menu of cuts of the prized beef.
They consider themselves a "boutique steakhouse," with an emphasis on serving the flavorful Chianina steaks, which are also very lean and tender.  In fact, Chianina goes as far as to raise the cattle themselves in ranches in Washington and Oregon, then makes sure they are aged to perfection before even making it into the kitchen.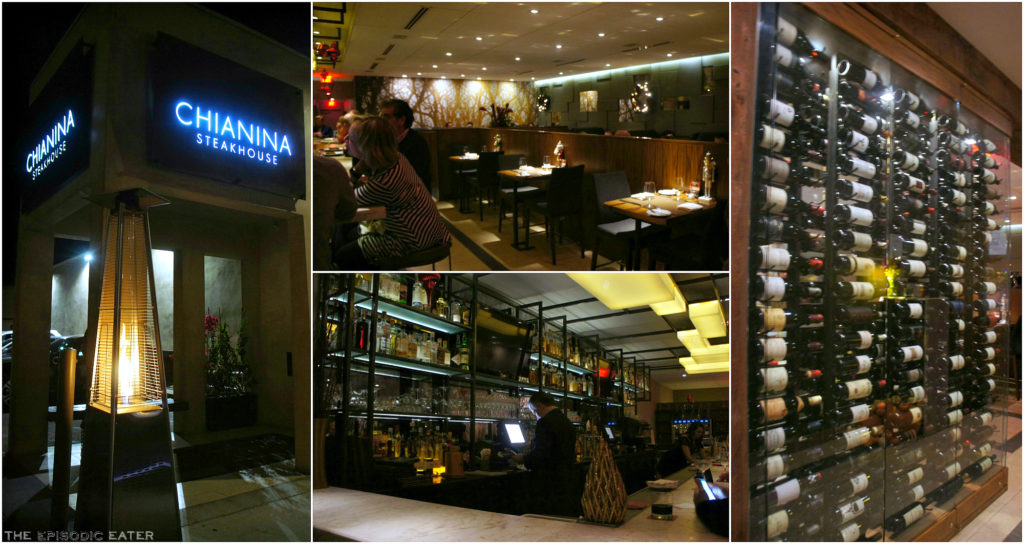 In the kitchen, the prized ingredient is in good hands with David Coleman, of the Michael's Restaurant Group.  Everything on the menu is fresh, seasonal, and ingredient-driven.  A meal here exceeds expectations, from the cozy atmosphere to the gorgeous food and the attentive service.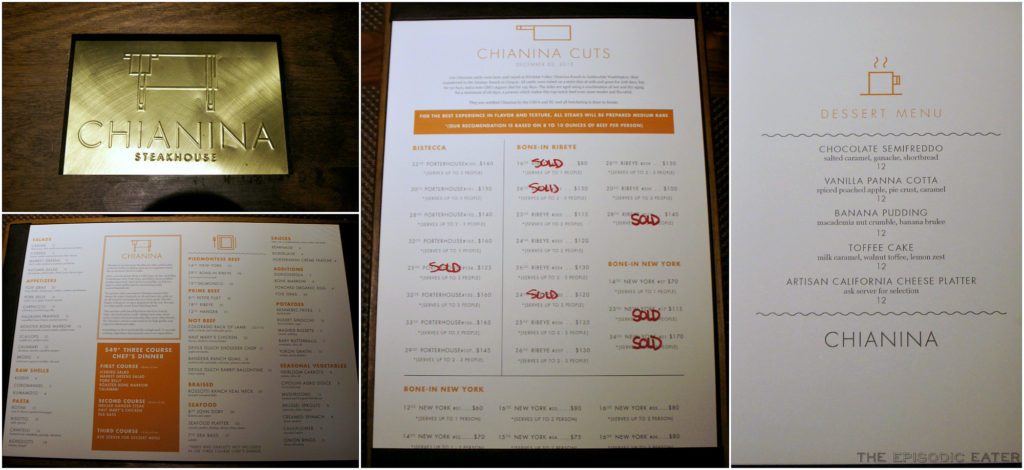 Are you ready to seem some of these spectacular dishes already?  Let's get to it!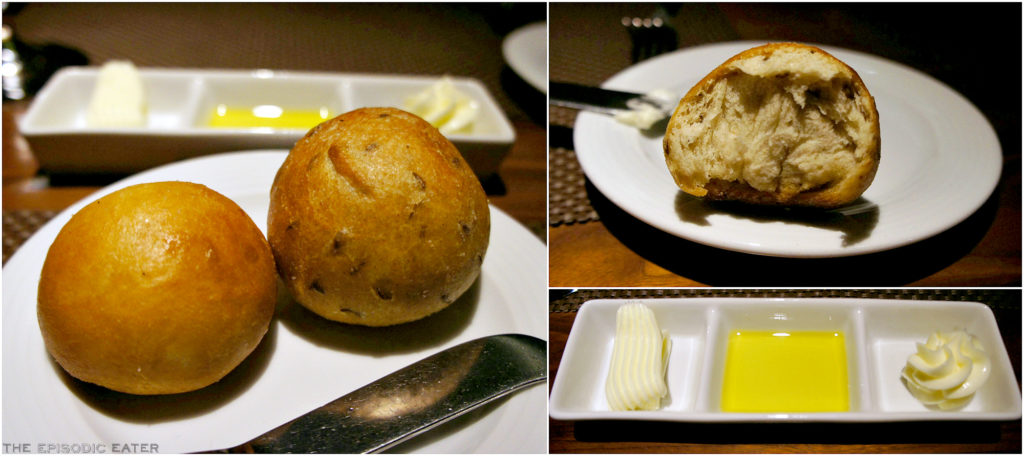 Normally bread and butter at a restaurant isn't worth writing about, photographing, or sometimes even eating.  Not at all here!  The freshly baked rolls were so good, I very nearly filled up on bread alone.  The aroma alone reminded me of those gorgeous Italian bakeries on my travels to Europe so much, that I half-expected to spy a friendly nonna kneading dough in the kitchen!
cauliflower, golden raisin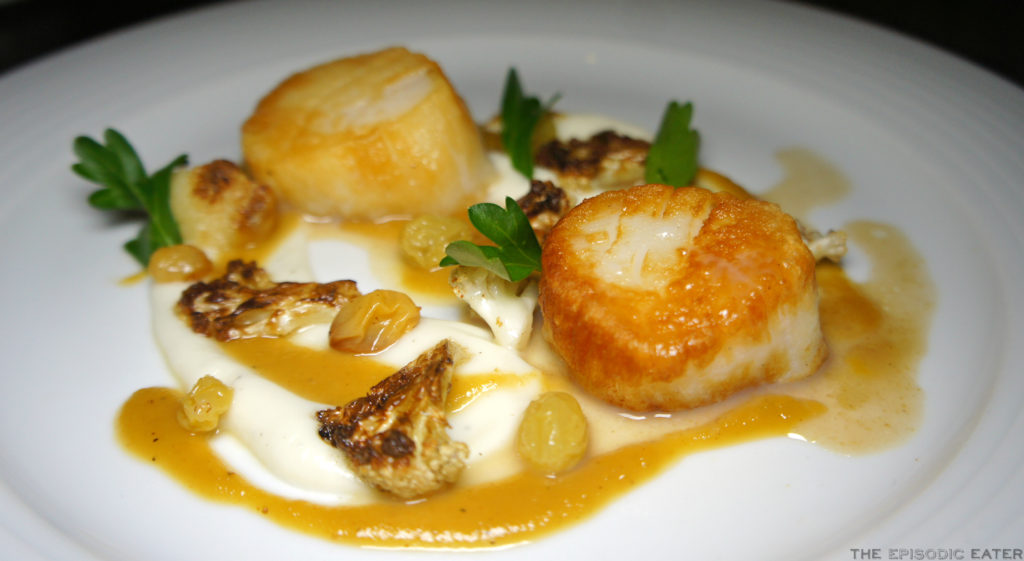 With the ingredients being listed so simply, I was expected an equally simple dish.  Absolutely wrong!  The sweetness of the caramelized cauliflower and golden raisins were a lovely accompaniment to the sweet, meaty scallops.  The sear was perfect and by the time the waiter picked up our plates, both of the drizzled sauces had been mopped up by our rolls, scarpetta-style.
Autumn Salad
fall squash, puffed farro, beets, goat cheese, pear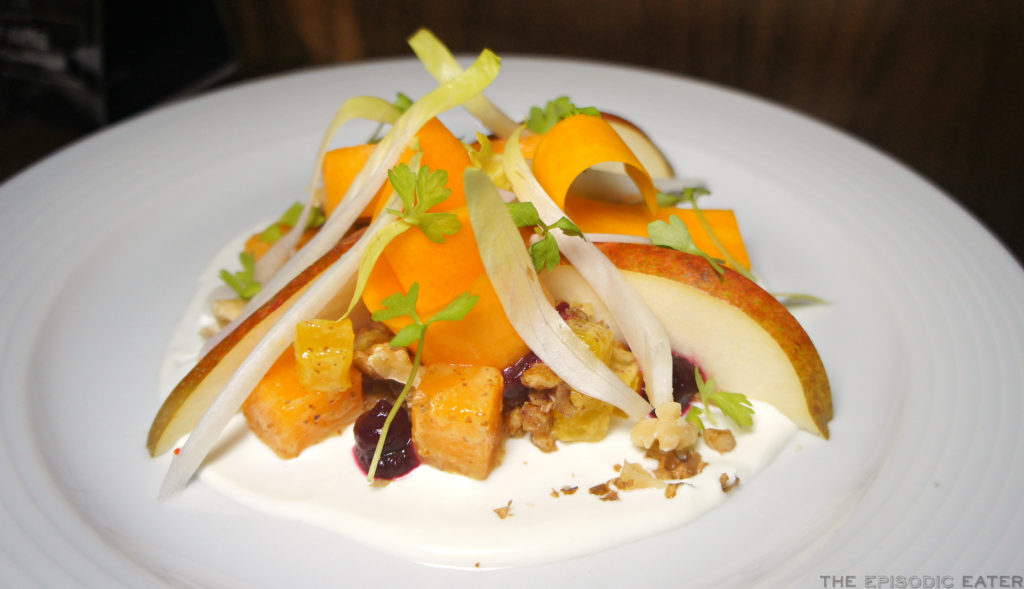 One of the seasonal menu items, the freshness of the ingredients in this salad was incredible.  It was a glorious combination of crispness, tanginess (from the goat cheese), and sweetness all wrapped up into one beautiful dish.  I did not get to see how the dish was plated, but I suspect some tweezers and many minor adjustments were involved.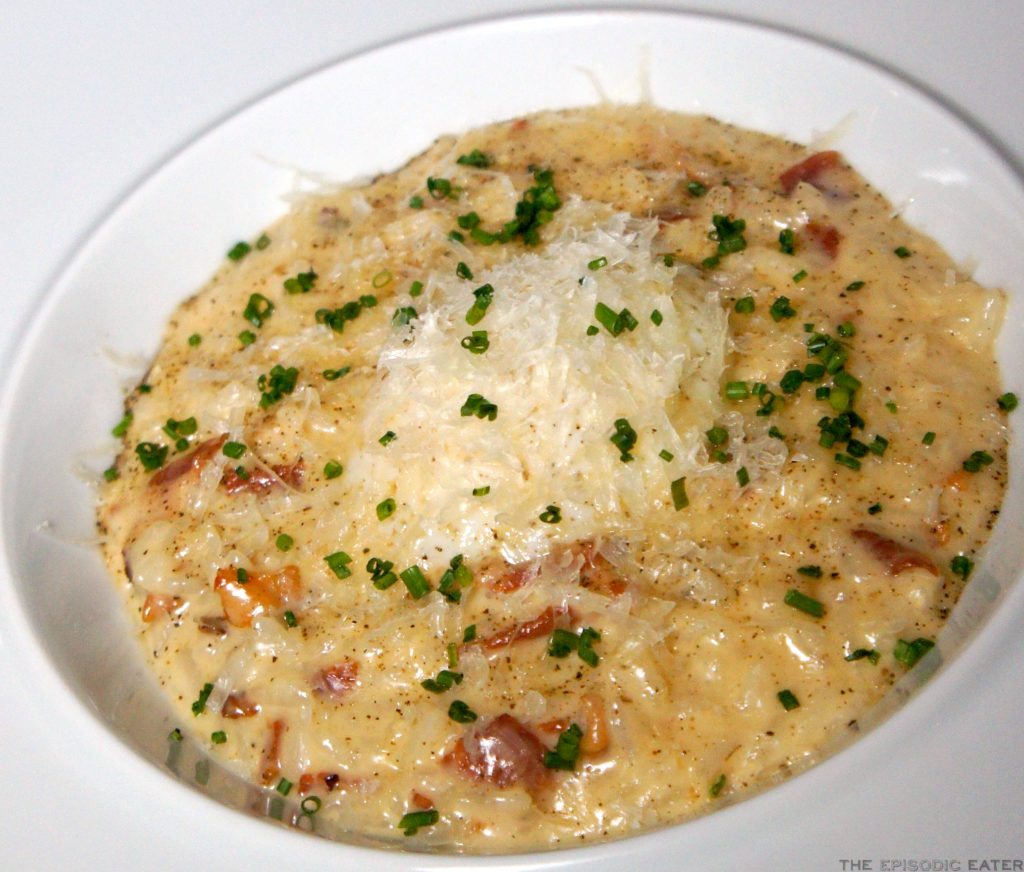 A play on the traditional Pasta Carbonara, this risotto was a daily special item that I was told we must  order.  Because the original pasta dish is usually quite heavy, I was expecting that the rice would make it even moreso.  Absolutely not!  It was quite light, but still bursting with all the flavors I expected from a carbonara.
It was perfectly balanced with a blend of creaminess, earthiness, and just plain salty decadence from the pancetta.  The addition of a gorgeous egg and it was a winning combination.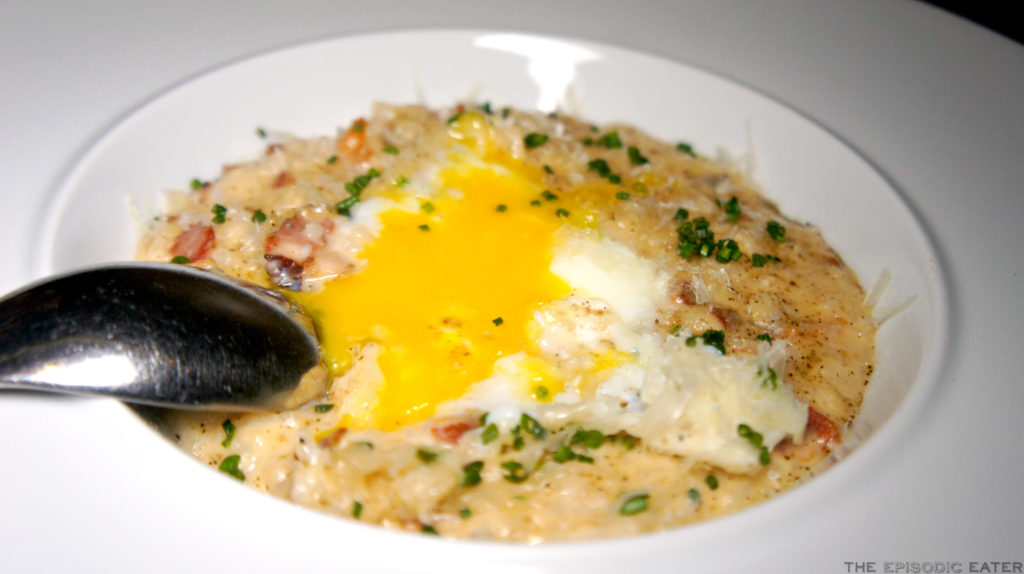 grana padano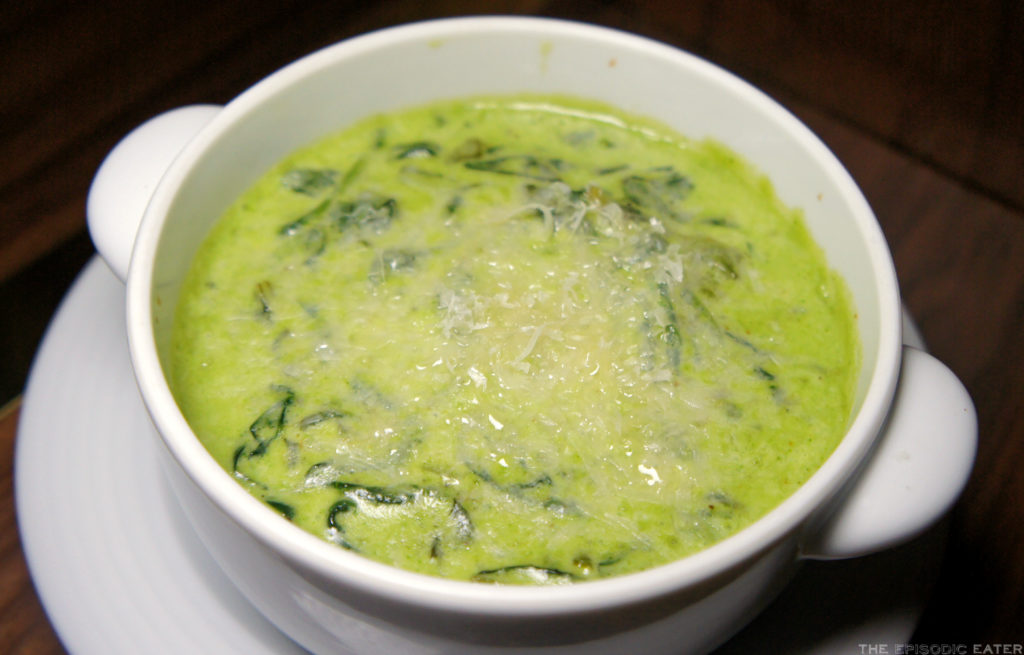 I am a fan of creamed spinach, and this is easily one of my favorite iterations of the dish.  The sharp nuttiness of the grana padano goes so well with the almost sweet creaminess of the spinach underneath.  The bright punch of green was hard to capture on camera, but it was such a welcome addition of color to our plates!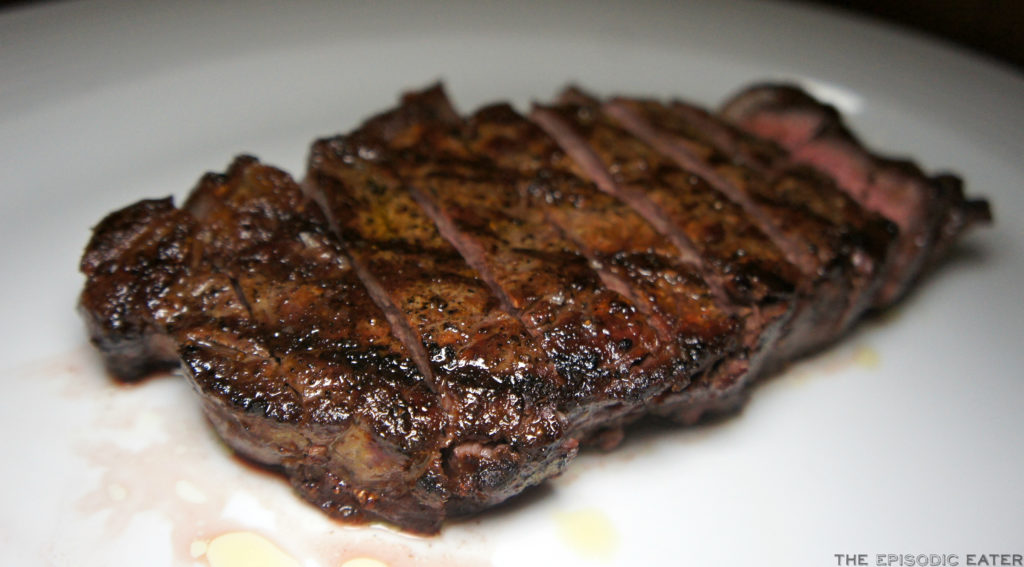 Admittedly, I was once a vegetarian in my teen years, but I am so glad my finicky adolescent mind switched me back onto #TeamMeateater.  The beef is indeed super tender and lean, as we were told it would be, and it nearly melted in my mouth.  The steak is not over-seasoned in order to let the real flavor shine through.  It was an absolutely perfect cook on this incredible piece of chianina steak.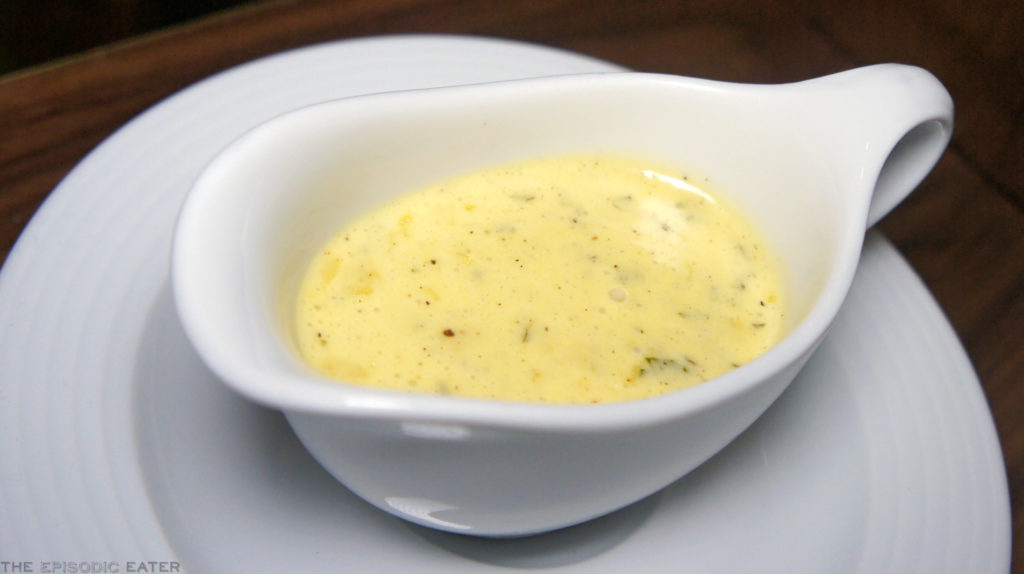 We were given the option of ordering one of their sauces.  Although I did not want to "ruin" the meat by smothering it in something that would hide the flavor, it was worth sparing one or two pieces for the delicious sauce.  Next time, I would love to try one of their other sauces, as they take pride in each one!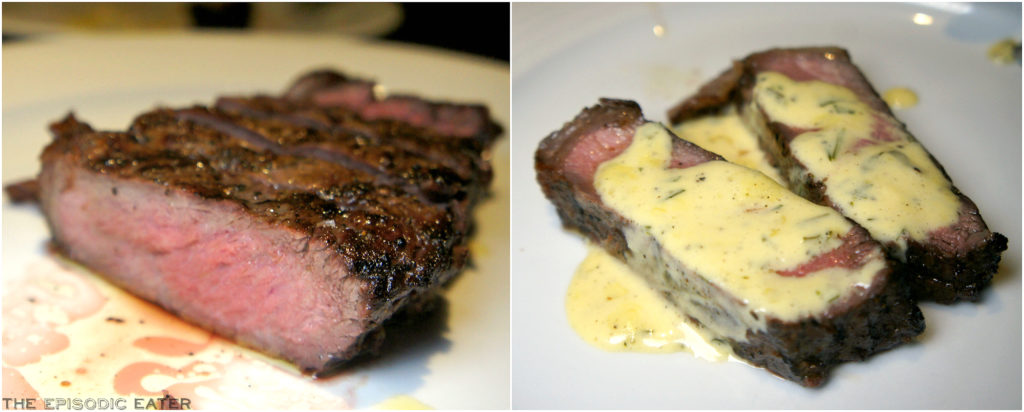 milk caramel, walnut toffee, lemon zest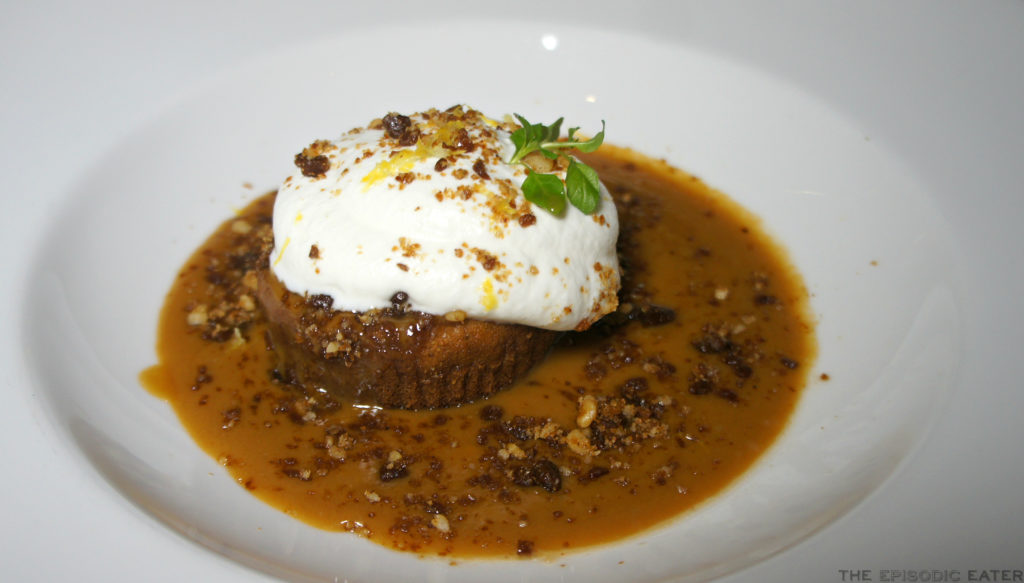 Ordering dessert was an easy task when I saw that toffee cake was one of the offerings!  The crunchy bits floating in the caramel sauce were wonderfully addicting, like a certain childhood favorite of mine…  I thought we would leave some behind, but bit by bit and bite by bite, we finished it all.  🙂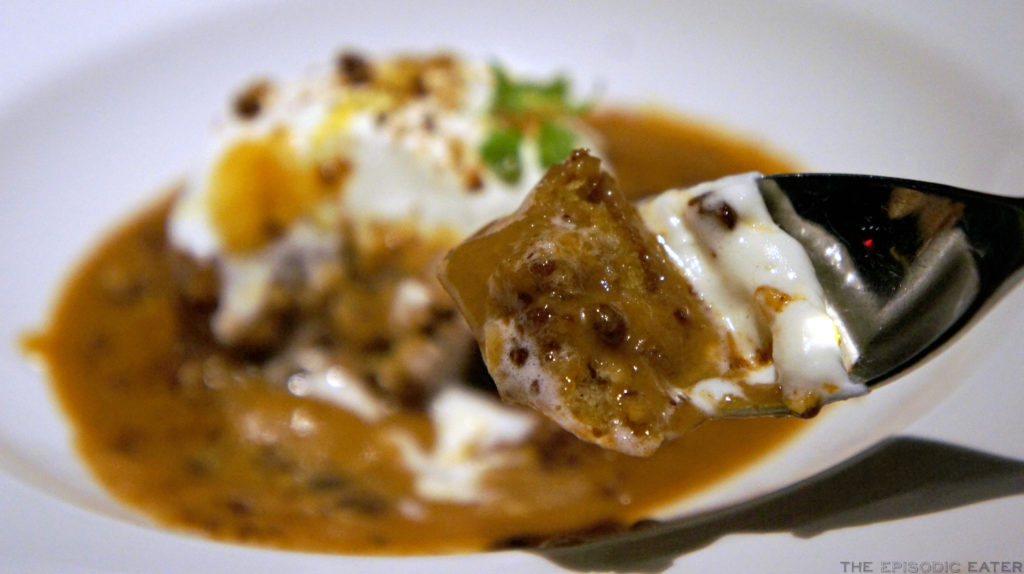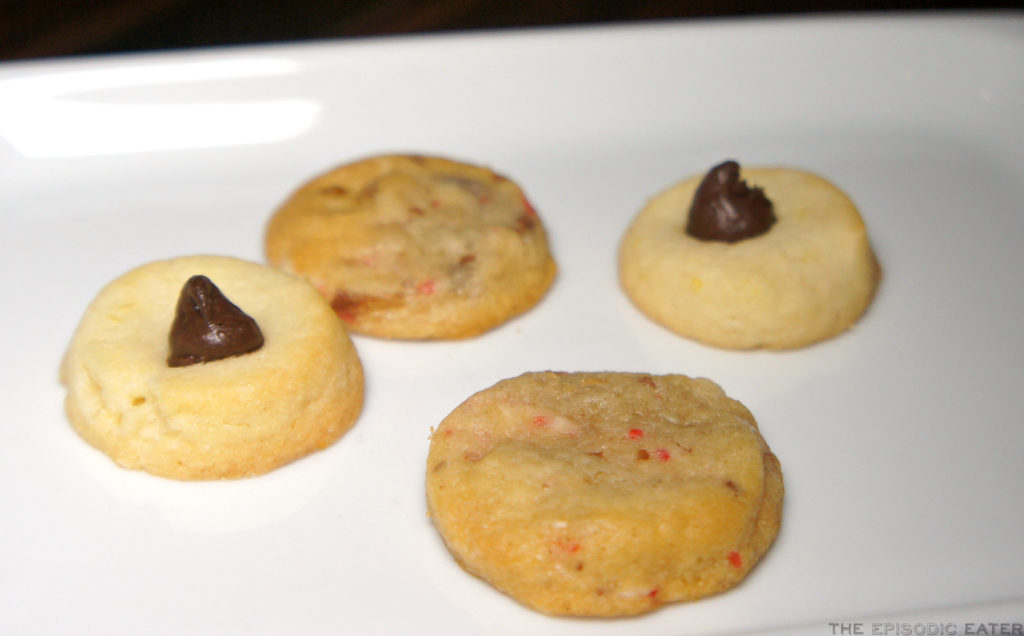 Just when we thought we were done, they sent us on our way with a couple of tiny sweet treats.  Lovely touch and the perfect ending to a brilliant meal!
By the way, The Episodic Eater is new on Snapchat!  Screenshot the pic above and make sure to follow me at @episodiceater for more new food adventures!
Back to Chianina, it was an fantastic meal all around, not just the Chianina steak that I had been looking forward to trying.  Make sure to bring some of your hungriest friends so you can try a few different cuts, as they are all fantastic!
Chianina Steakhouse
5716 E 2nd St
Long Beach, CA 90803
www.chianina.com
(562) 434-2333