Recently, I was invited to dine at Maradentro Restaurant, which I was ridiculously excited about after having tried a glorious shrimp tamale at this year's East LA Meets Napa event.  Believe me, if I'm making the trek out to Studio City, it better be worth it… and it totally did not disappoint!  Most of the items we tried were incredibly inventive seafood dishes, which is the main focus of the restaurant.  In fact, Maradentro translates to "the sea inside," and the fresh, Mexican dishes and decor reflect exactly what the restauranteurs intended.
Let's take a look!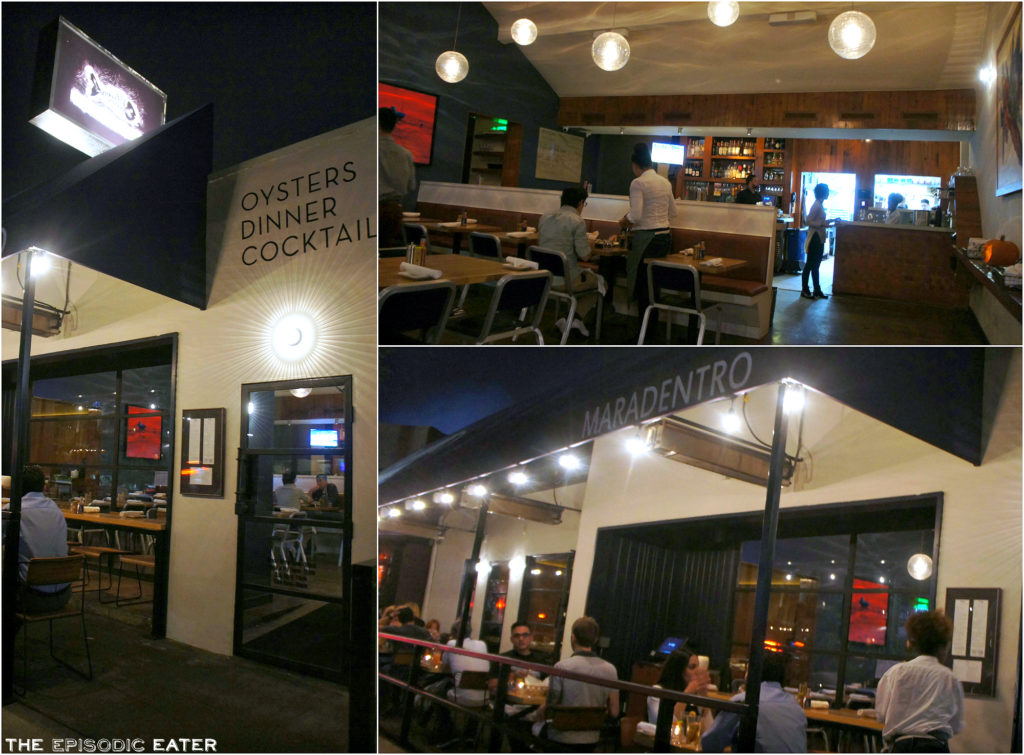 Although the patio faces a bustling street, it seemed to be the popular choice for the weeknight patrons!
Guacamole de Langosta
hass avocados, serranos, red onion, cilantro, lobster, nueske bacon, chips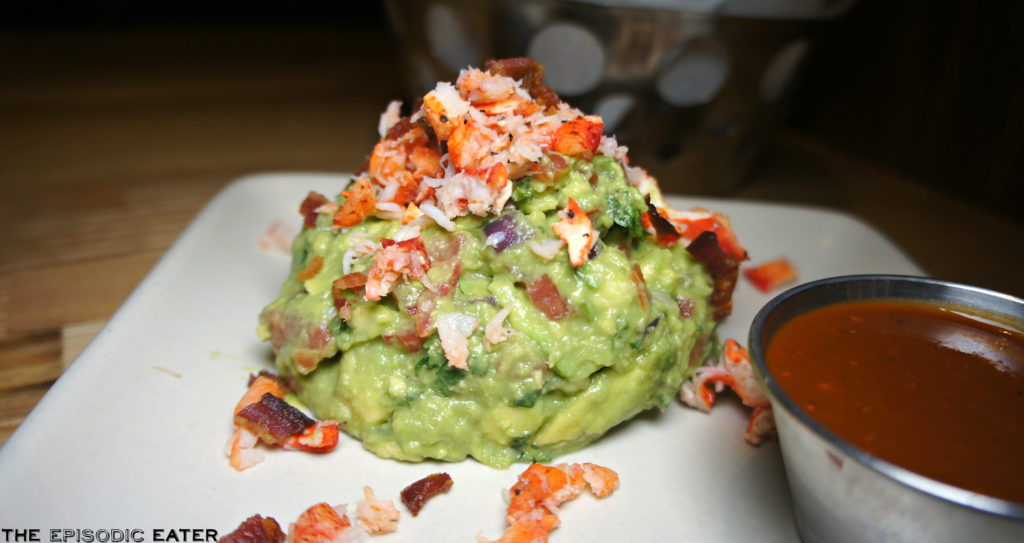 The guacamole took the classic shrimp and avocado pairing to another level!  In addition to the sweet (and generous!) chunks of lobster, salty bites of bacon were sprinkled on top for a contrast.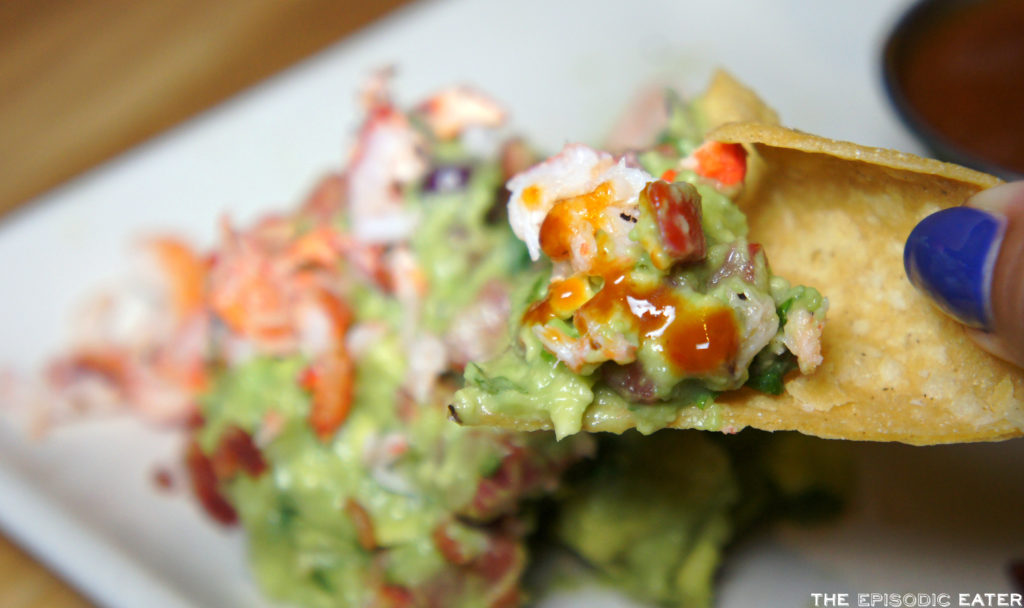 Tamarindo Lemonade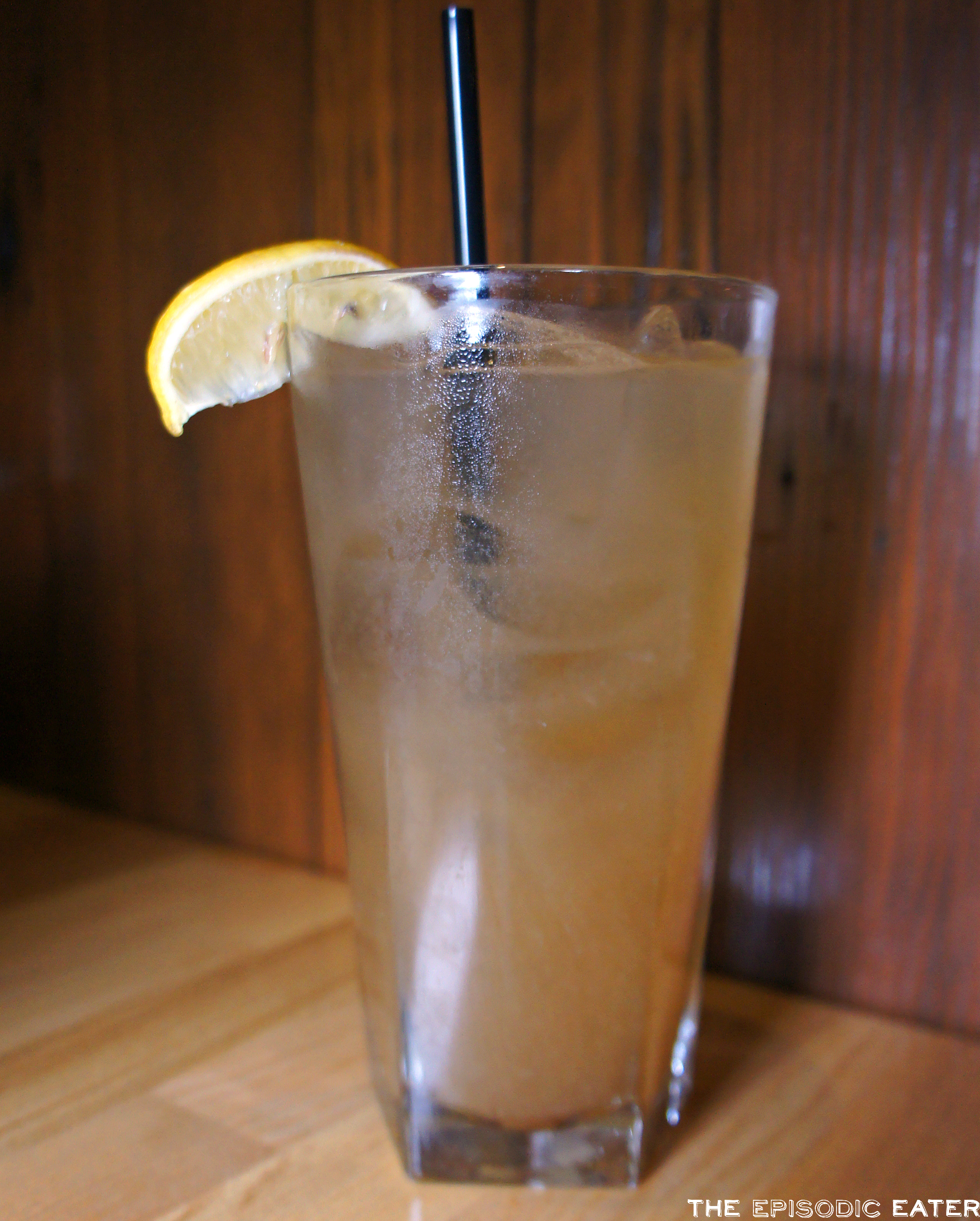 Just the week before, I was telling someone that tamarind is a vastly underused ingredient… then I came to Maradentro and found two drinks with the exact ingredient I was craving!  The lemonade was slightly tart and super fresh, which would satisfy any palate.  Adults can also enjoy the Tamarindo Lindo cocktail as well, so drink up!
Baja Fish Tacos
Pacifico beer-battered white fish, Mexican slaw, lime cream sauce, pico de gallo, chile de arbol aioli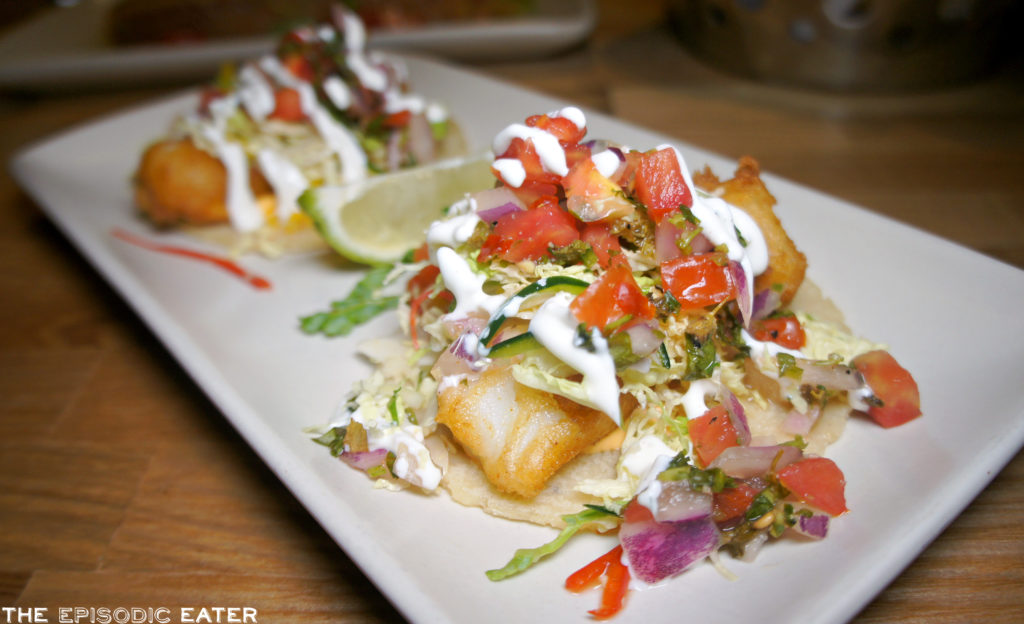 One of the Mexican influences on the fish tacos was the Pacifico Beer used to batter the fish.  Along with the crispy Mexican slaw, the fresh and colorful pico de gallo, and the spicy chile de arbol aioli, the tortillas were spectacular.  They are the handmade variety, that are slightly thick and almost chewy in texture, just the way I like them!
Ajillo Shrimp Toast
Mexican sweet shrimp, chile de arbol garlic butter, ciabatta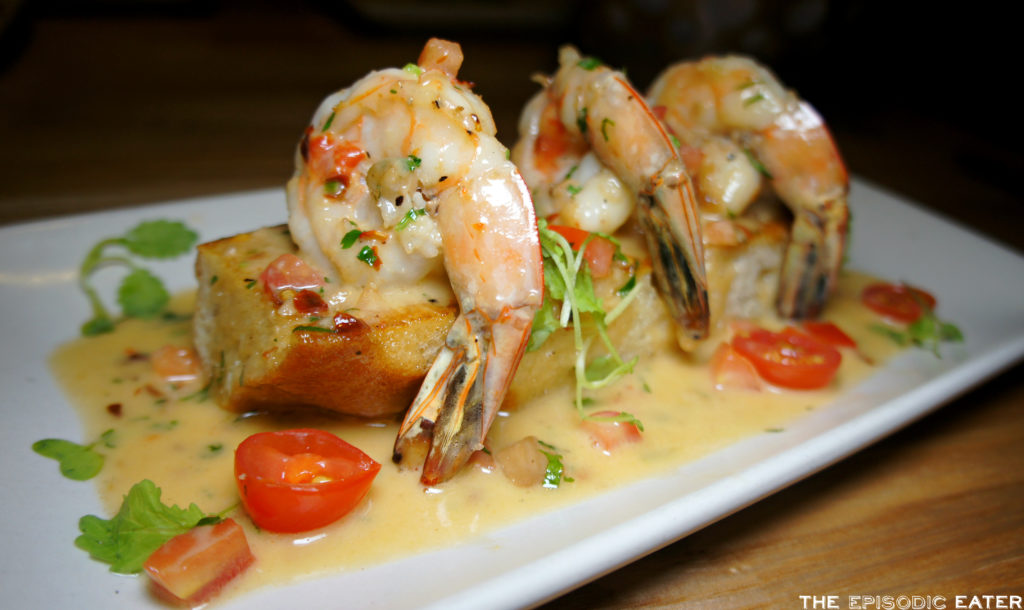 Now this was the crowd pleaser of the night.  Since I was taking photos of everything, I was a little worried about letting this dish stand for too long.  However, the manager told me that letting the garlic butter sink into the nooks and crannies of the bread makes it that much better.  She. Was. Right.  This is one of the newer dishes on the menu, and it's already one of the favorites amongst the restaurant staff.
Enchiladas de Salmón
grilled salmon, salsa de cuatro chiles, red onions, crema fresca, avocado, market vegetables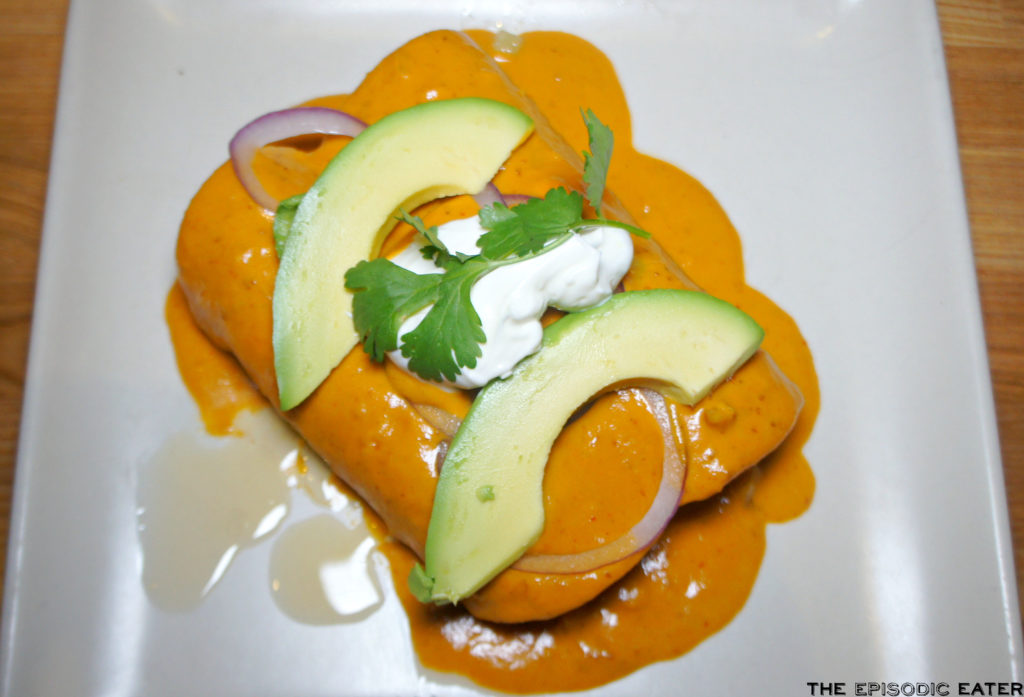 When the enchiladas first came out, I was shocked at how bright orange the salsa was.  We were warned that there was a bit of a kick due to the four chile blend, but it was absolutely fantastic.  Take a look at the salmon peeking out of the tortilla with the market vegetables.  Nom nom nom…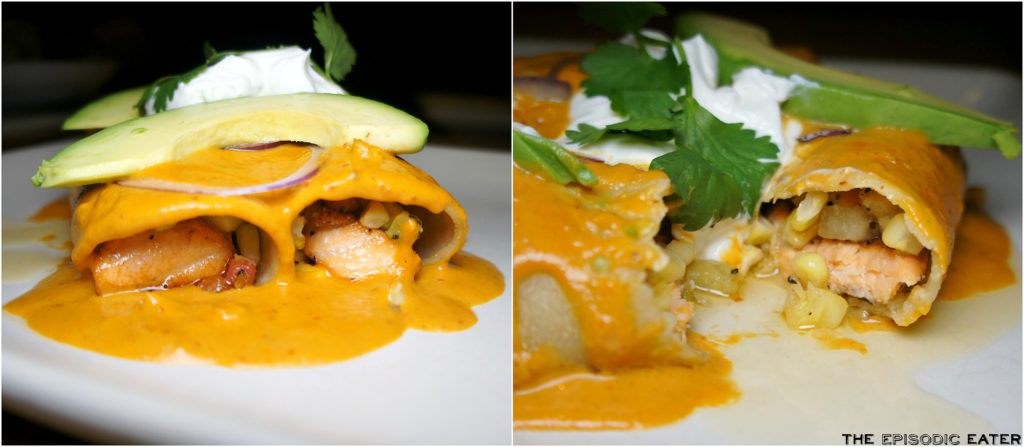 Chile Relleno de Siete Mares
poblano chile, shrimp, scallops, mussels, fish, clams, calamari, tomato-chile broth, ciabatta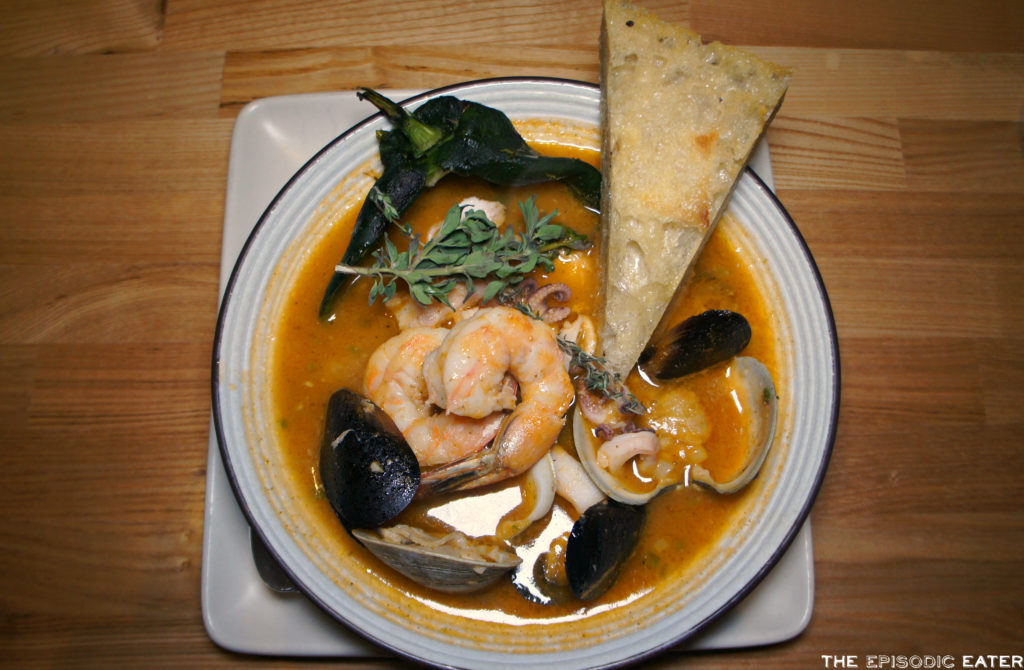 Now, for the most popular dish on the menu, the Chile Relleno de Siete Mares!  I was surprised to see more of a broth-based soup than a typical chile relleno.  I would characterize it more as a cioppinio, which luckily I adore.  Another lovely dish that featured seafood up front and center.
Tres Leches Budino
Layered dessert with tres leches cake, cinnamon pudding, and topped with whipped cream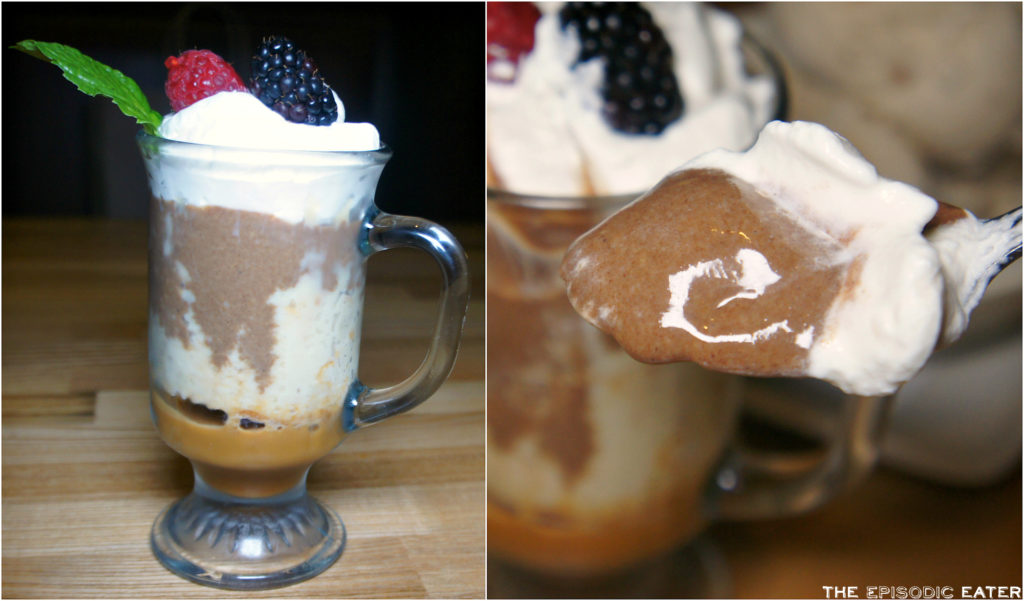 This gorgeous dessert caught me surprise, because I was expecting a cake dessert… and it arrived in a glass!  Clever and delicious!
Churros con Leche Ice Cream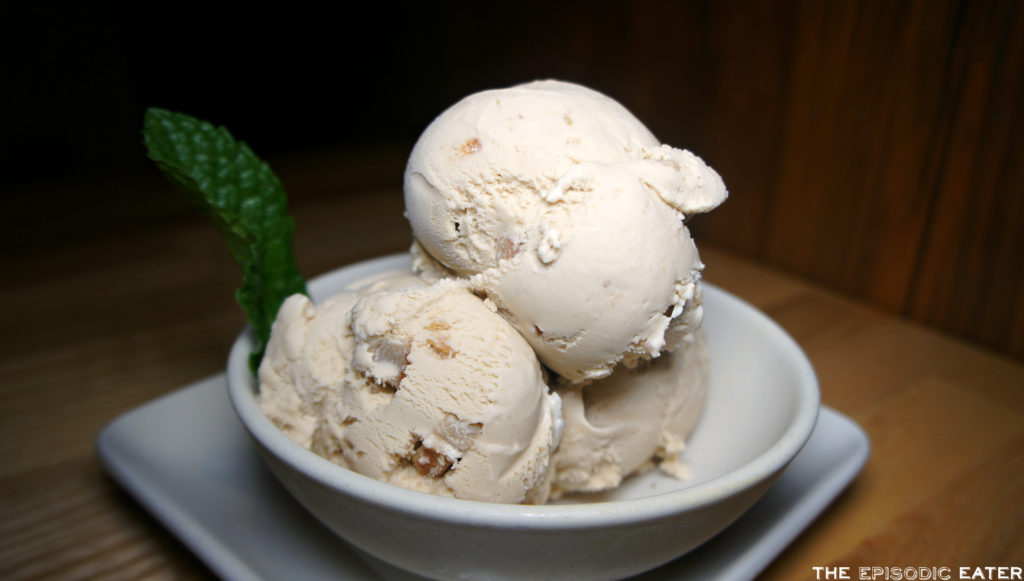 At first, we didn't order this ice cream, but it arrived at our table when the manager insisted that we try it.  I was a bit skeptical because it was not made in house.  Then, when I saw the three enormous scoops, I was sure we wouldn't finish it.  Wrong and wrong!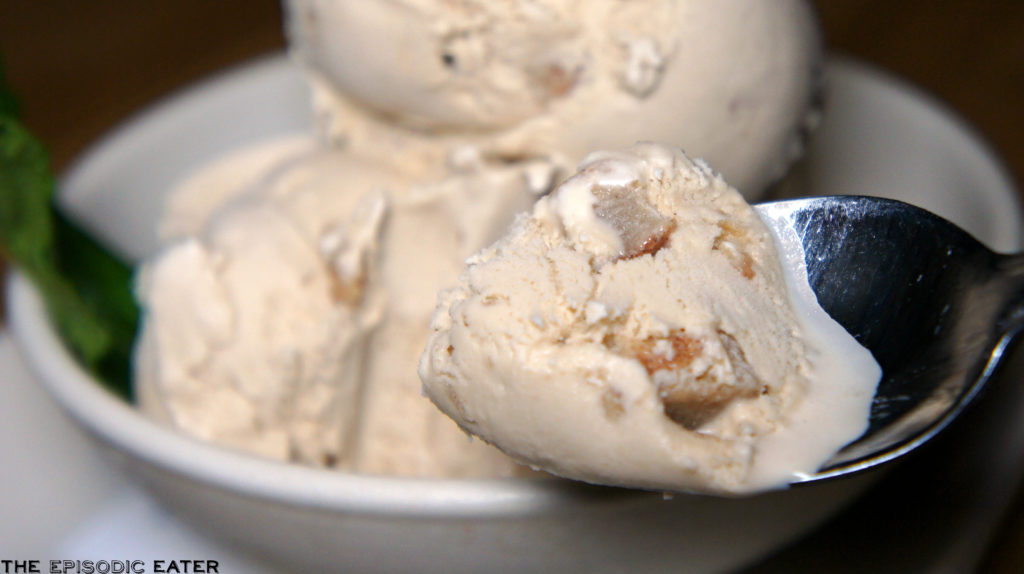 The ice cream made by McConnell's Fine Ice Cream just down the street was absolutely outstanding.  The chunks of churro were delicious and we ended up finishing up every last bite.  Thanks, dessert stomach!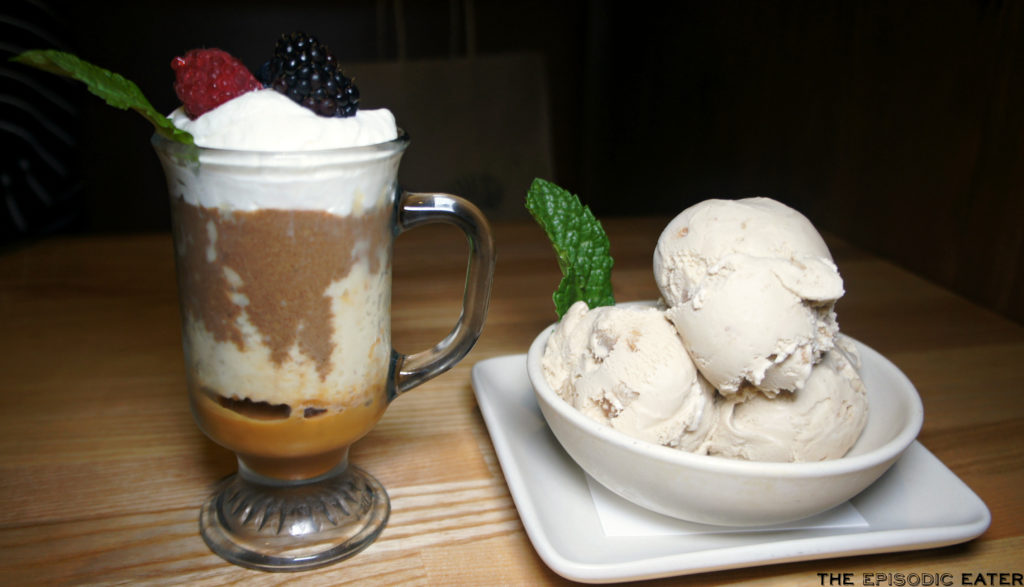 I suggest that you make your way out to Maradentro as soon as possible to try out some of the new items on their menu, as well as the old favorites.  Also, if you're in Brentwood, lucky you, because on their way to making a second location of this fantastic restaurant.  I may not be able to wait, so in the meantime, I'm happy to rack up the mileage for another bite of the Ajillo Shrimp Toast.
Maradentro
11929 Ventura Blvd
Studio City, CA 91604
www.maradentrorestaurant.com
818-358-3423