This is going to be a super quick post! We visited Public House again (see another visit here) because it really is one of my guy's favorite bars. It turns out that the bartender actually remembers his name from our past visits. 🙂
Remember, it's a pretty good place to get some great bar food. However, since we were stuffed from the Carnival of Cuisine AND the kitchen was closed, we focused on drinks this time.
This time, I wanted to share some of the atmosphere and ambiance besides their delicious gastropub food. 🙂 When we eat in a large group, we usually sit in this area between the bar and the dining area.
Speaking of the bar, it is small but packed! In fact, my guy ordered a rare Pappy van Winkle's Family Reserve 15 year bourbon and they had it! It was an early birthday present for my guy because he ended up getting the empty bottle at the end of his pour. 🙂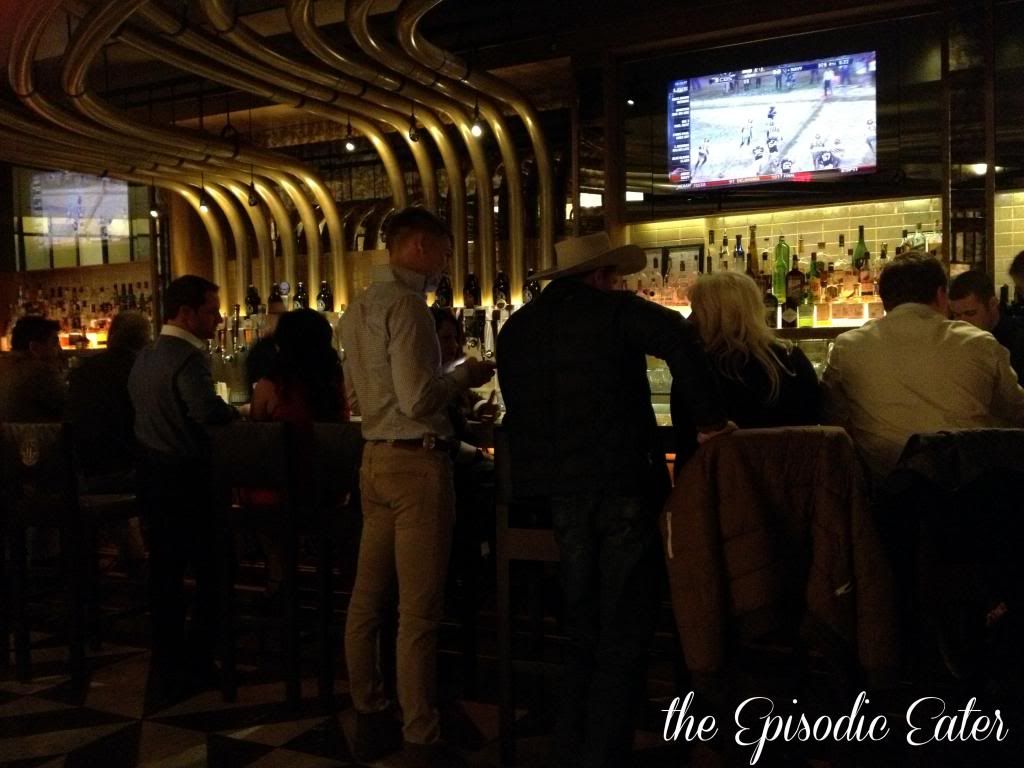 I can't remember which drink this was, but it was beautiful! In fact, let's check out the menu to see if I could jog my memory.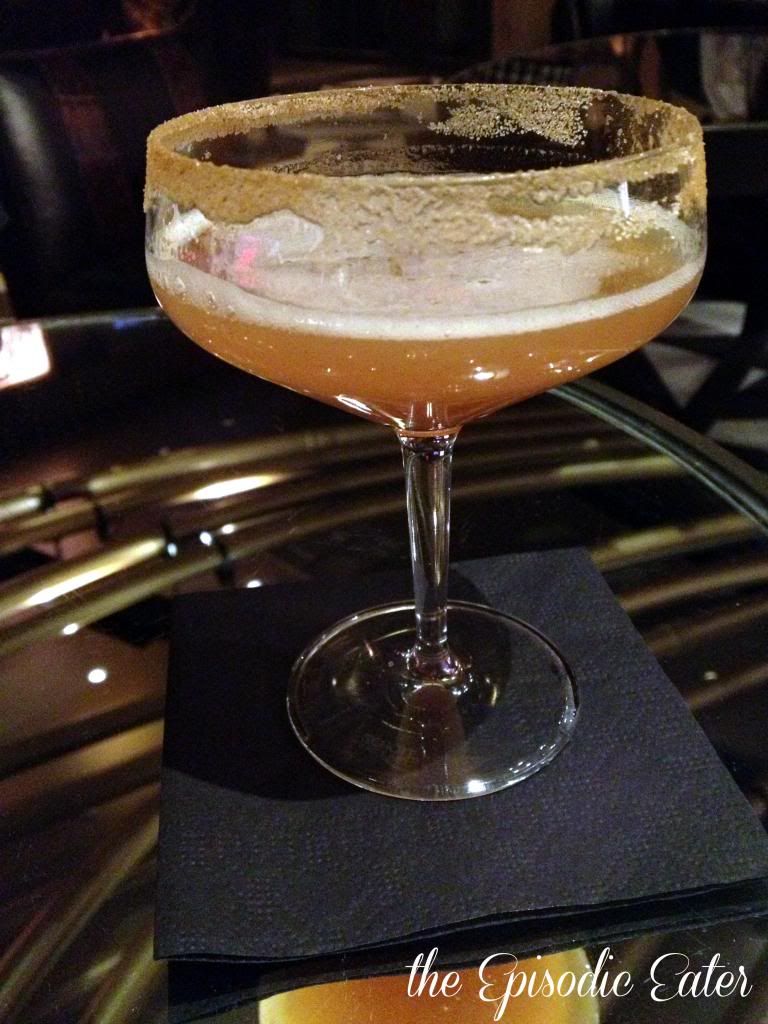 I love their menu and the hand-crafted look to everything.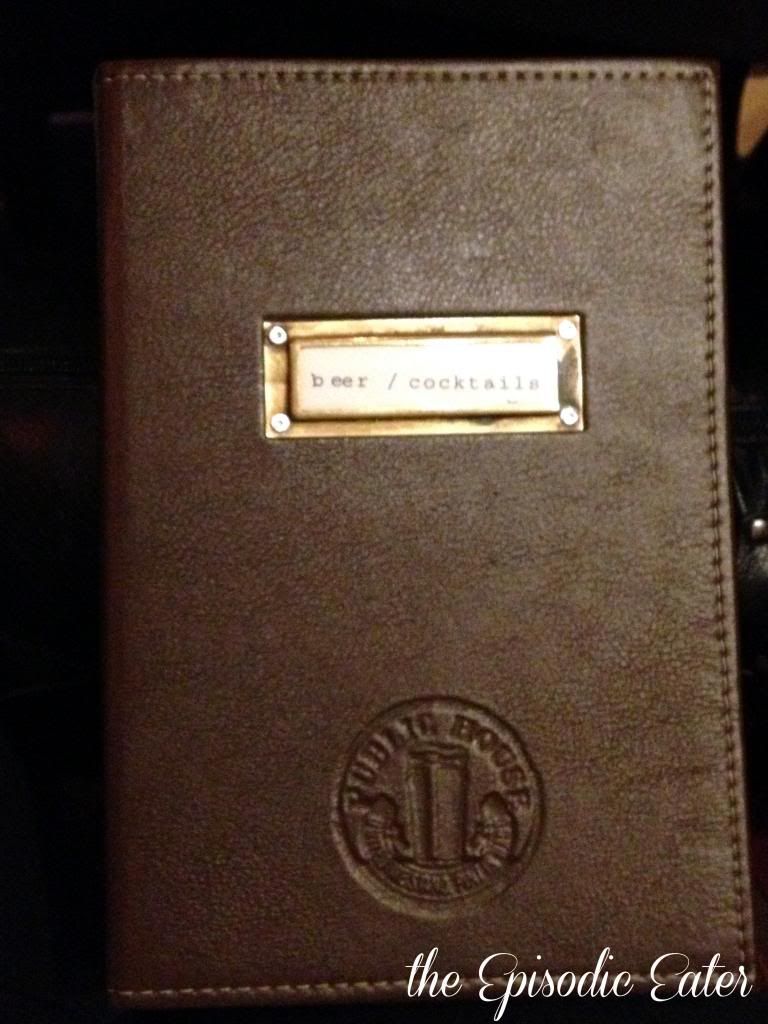 After reading the descriptions, I believe that the drink my guy ordered was a Trolley Car.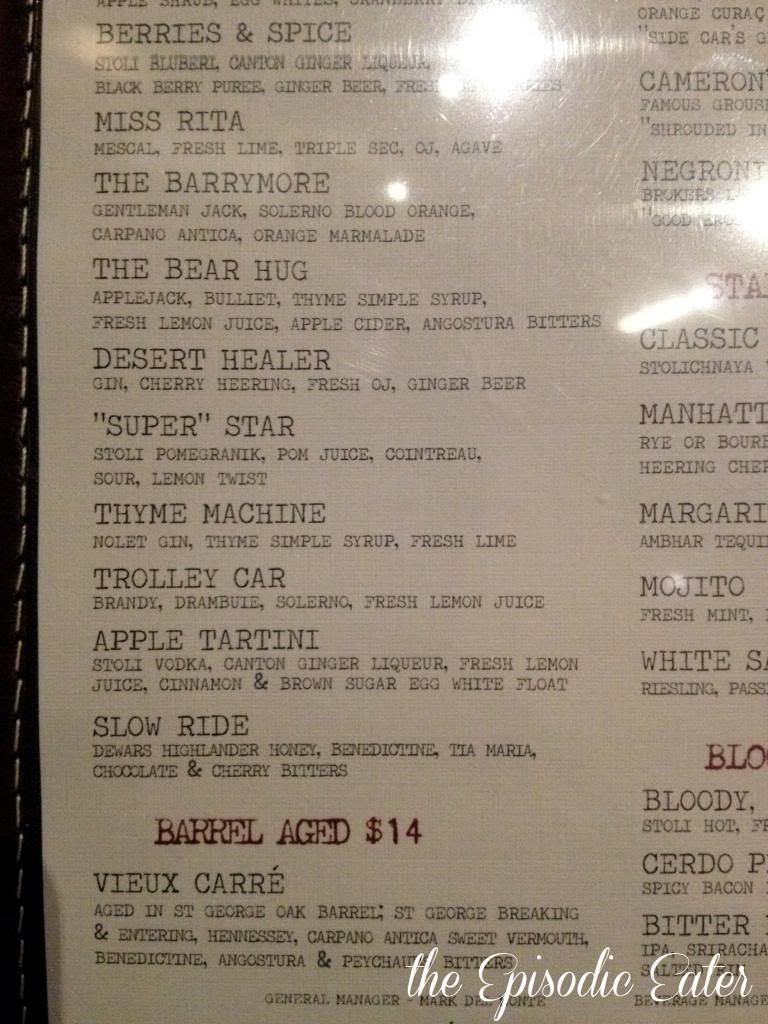 My drink of choice? Water! I was still pretty stuffed, and I'm an eater not a drinker!
Public House
3355 South Las Vegas Boulevard
Las Vegas, NV 89109
(702) 407-5310
publichouselv.com