Sometimes as a food blogger, you are subjected to the most insane #foodporn trends out there and they fail miserably… but this is not one of those times! The floating noodles craze all around Asia has finally landed in the U.S. courtesy of Neptunes Raw Bar.  Lucky for me, this is close by, so I was invited to a sneak peek at what is sure to be the next delicious dish to hit your social media feed!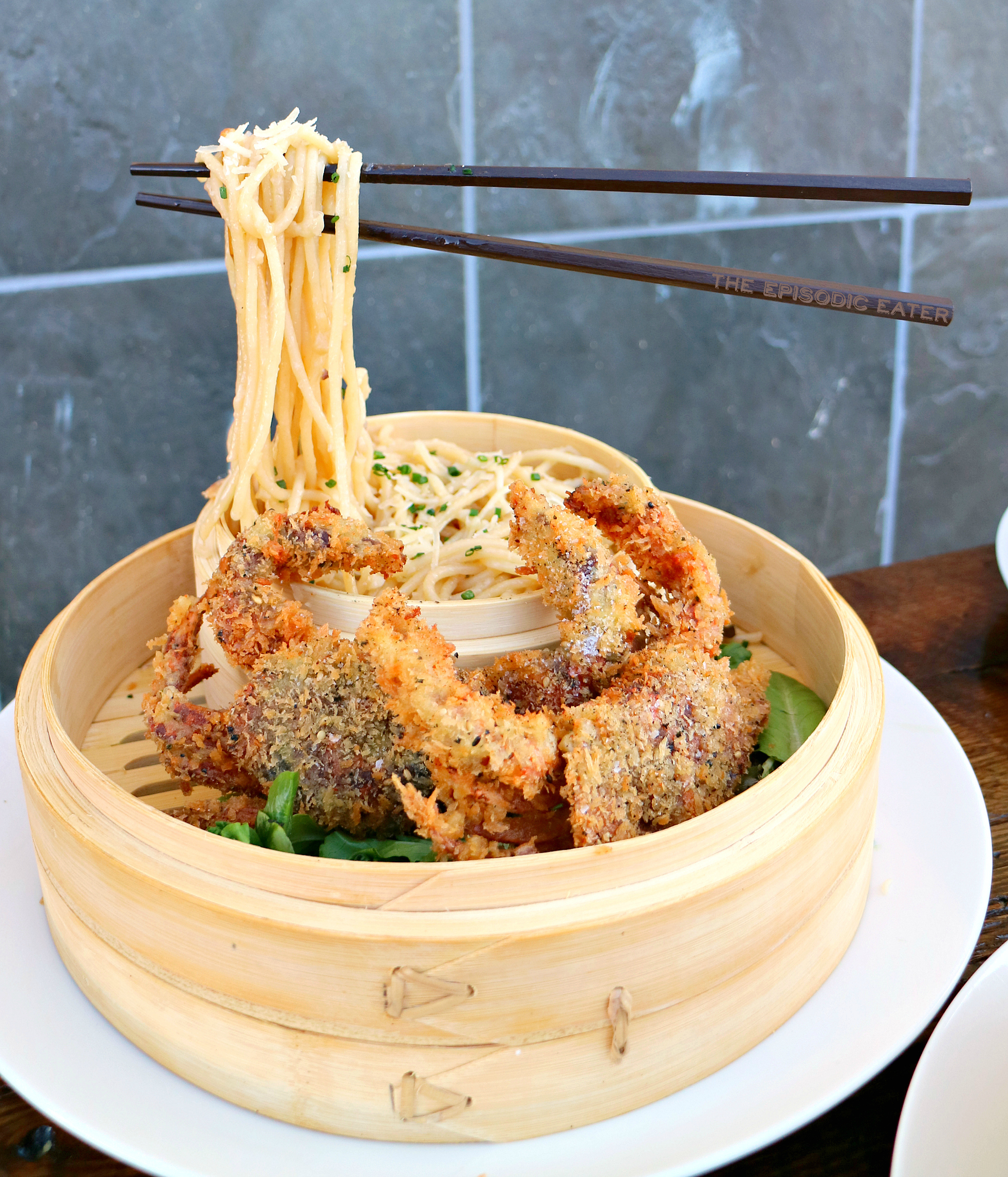 The three versions of this dish all come with their fantastic garlic noodles and are accompanied with your choice of garlic shrimp, chicken katsu, or soft shell crab. The dish is worth getting because the garlic noodles really are good, with or without the "magic" involved. When the plate hit the table, we oohed and aahed and then immediately inhaled the garlicky, buttery aroma that makes these noodles irresistible.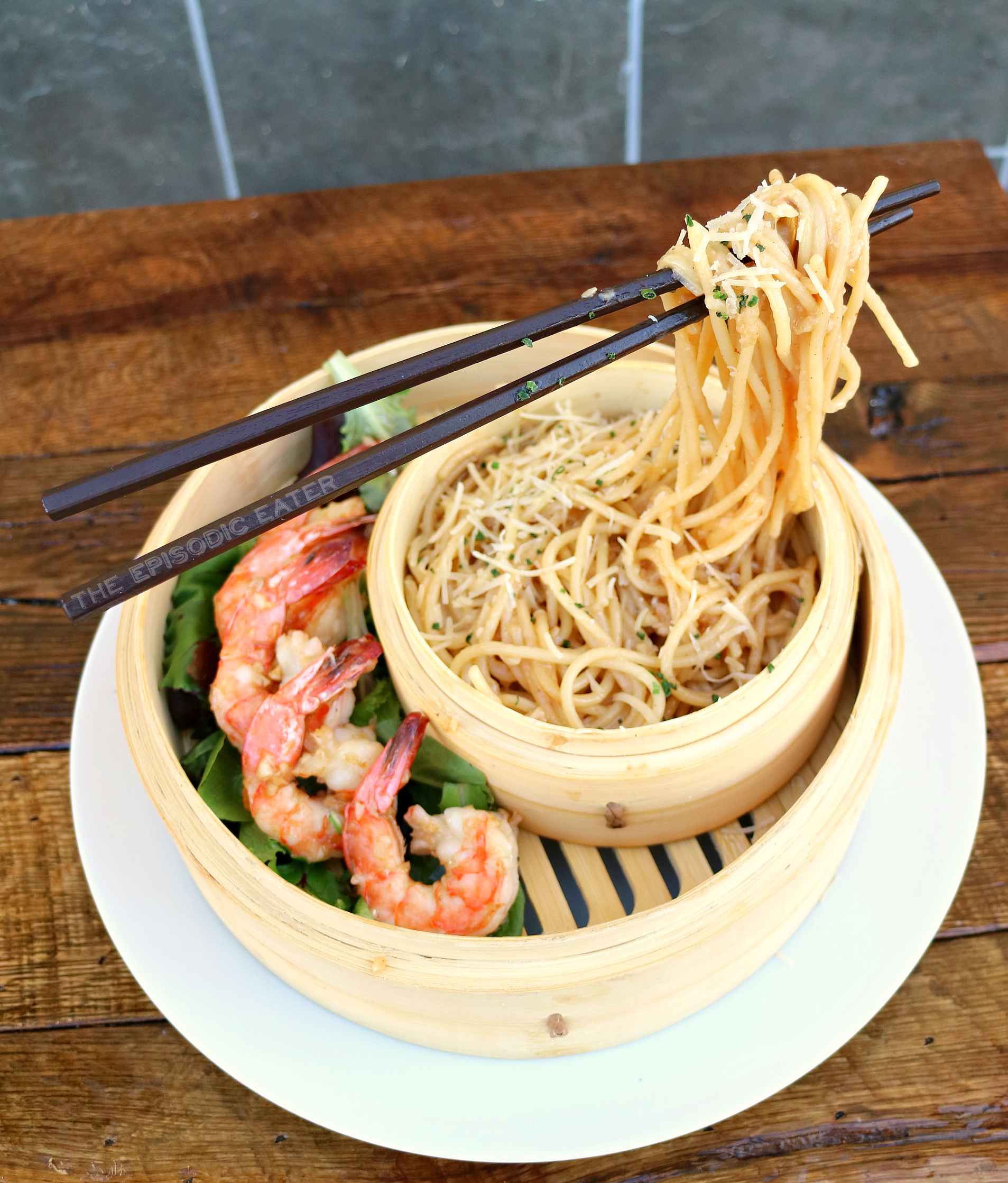 Personally, I loved the soft shell crab version the most, which surprised me, because I rarely find that soft shell crab is been properly seasoned and cooked. All three are worth trying, but the headliner belongs to the noodles, of course. I would love to reveal how it's done, but in the off-chance I'm barred from the restaurant, I'm going to leave it a mystery until you dine here yourself. I'm going to want those noodles again!
Check out my video on the floating noodles below, which is the first of many to come!
Neptunes Raw Oysters and Seafood Bar
11612 South St.
Artesia, CA 90701
https://www.facebook.com/neptunesrawbar/
(562) 402-0770