Recently, I was invited to an intimate dinner at Old Vine Cafe.  Actually, if you have ever been to the tiny restaurant at The CAMP, you'll know that just about every meal there is cozy!  Also, if you have ever shown up on a weekend, you will find a crowd of people waiting for a table as well.  It is popular for a reason!  Thus, I was extremely excited to be invited to Chef Mark McDonald's "Goodbye Summer, Hello Autumn" private event.
We were treated to five courses, (with wine and spirit pairings!) which were inspired by the time that Chef Mark studied and worked in Italy.  In particular, the Calabrian region played a part in our fantastic meal.  Let's get to it!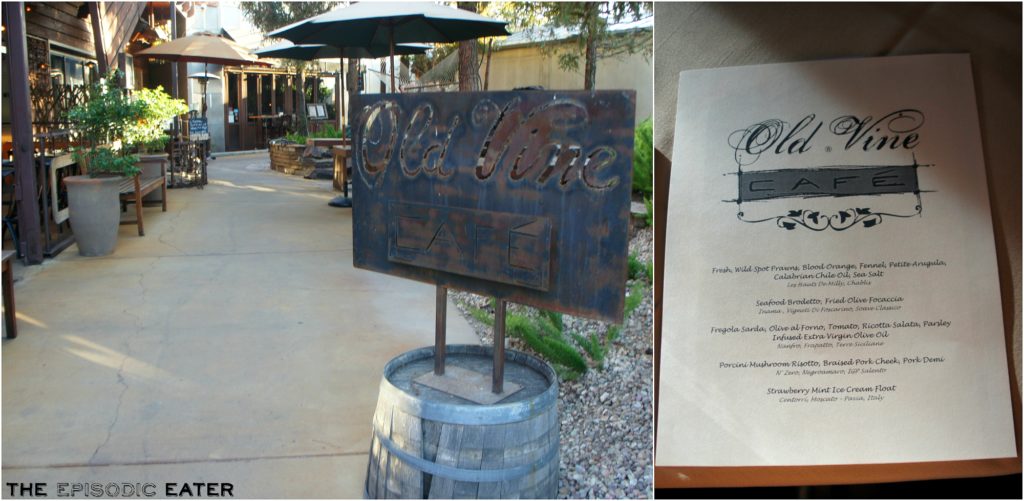 As I mentioned, each course was paired with a wine or spirit.  On a side note, they have a great "Six for Sixty" program.  That means that you get six bottles of wine for $60, complete with tasting notes, and suggested food pairings.  Great!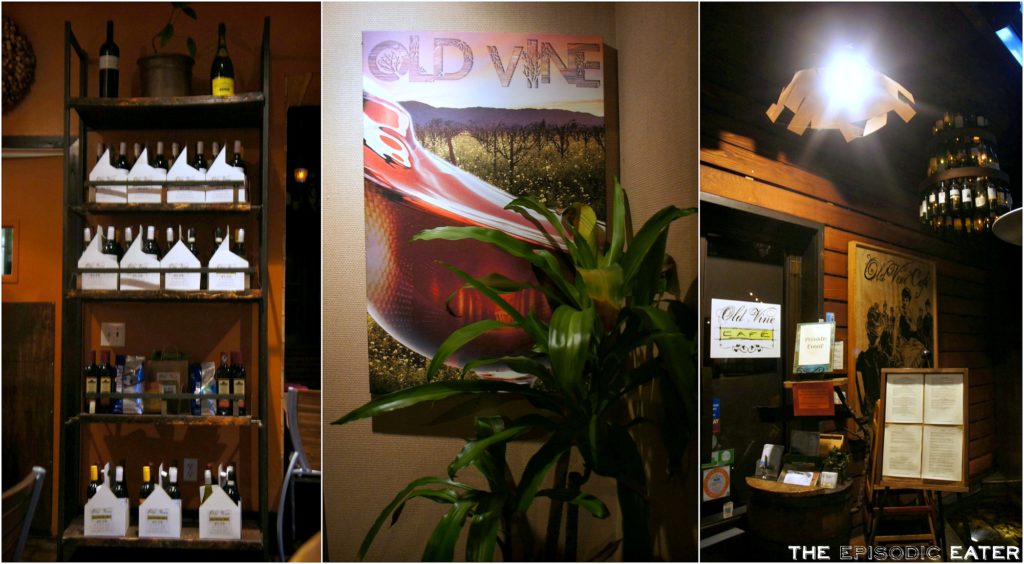 With all the delicious food and wine served, we were interested to find out about the Splendors of South and North Italy culinary vacations that Chef Mark holds twice a year.  Click here and here for more information about each one!
paired with Course 1
Inama, Vigneti Di Foscarino, Soave Classico 2013
paired with Course 2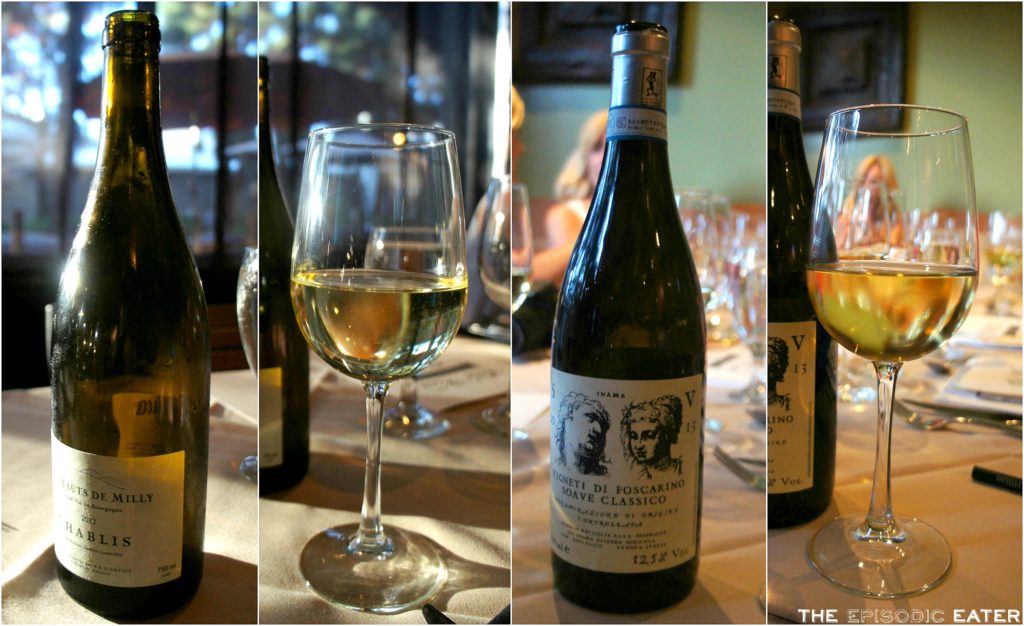 Course 1 : Fresh Wild Spot Prawns
with Blood Orange, Fennel, Petite Arugula, Calabrian Chile Oil, Sea Salt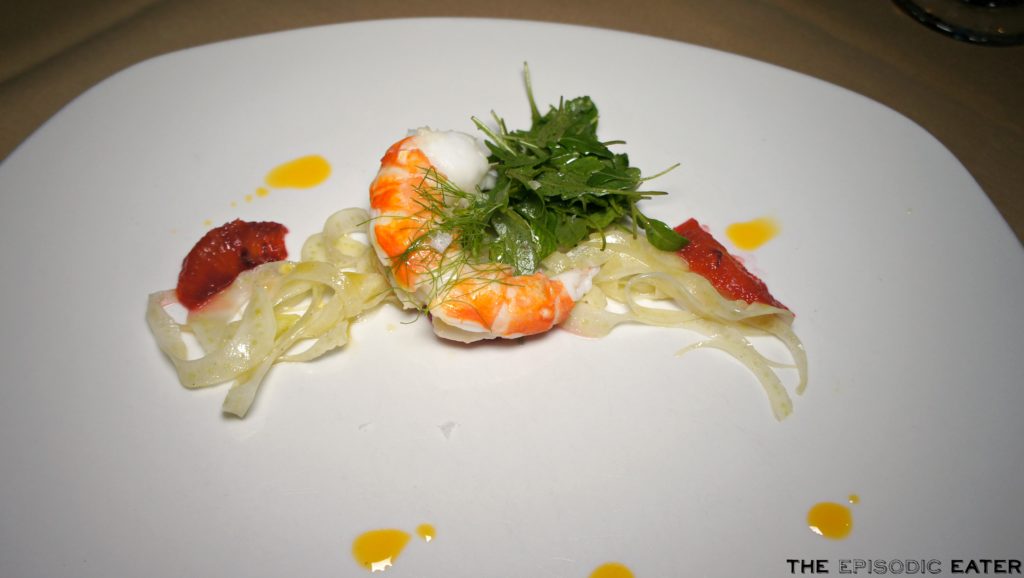 The spot prawns were incredibly fresh, while the blood orange and fennel were lighter complements that did not overwhelm the dish.
Course 2 : Seafood Brodetto
with Fried Olive Focaccia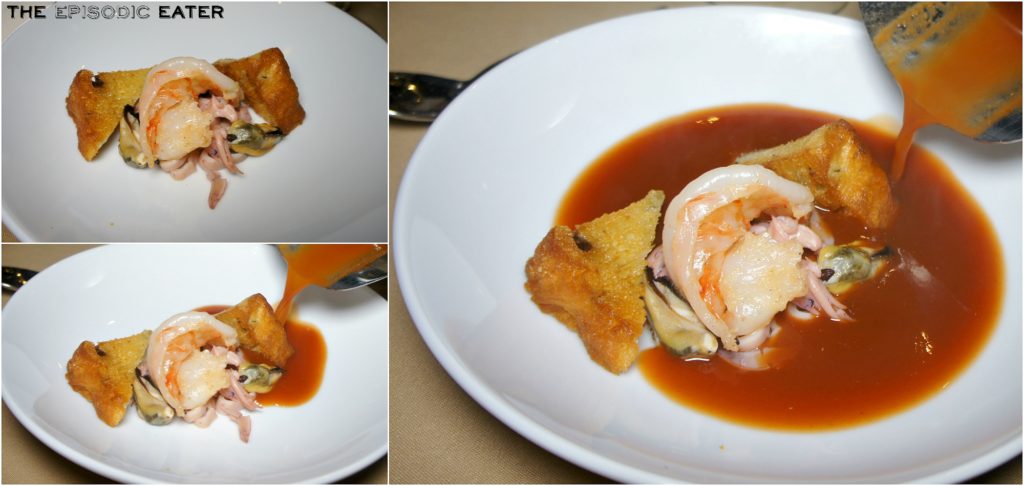 In contrast to the first dish, the broth was unctuous and layered.  The shells of the spot prawns were used to create an extremely flavorful brodetto.  As each bowl was poured for the guests, the aroma began to fill the room, so I'm sure the last person in line had to be dying by the time they received their dish.  Good thing there's no smell-o-vision for any of these pictures or else you'd be craving it right now too!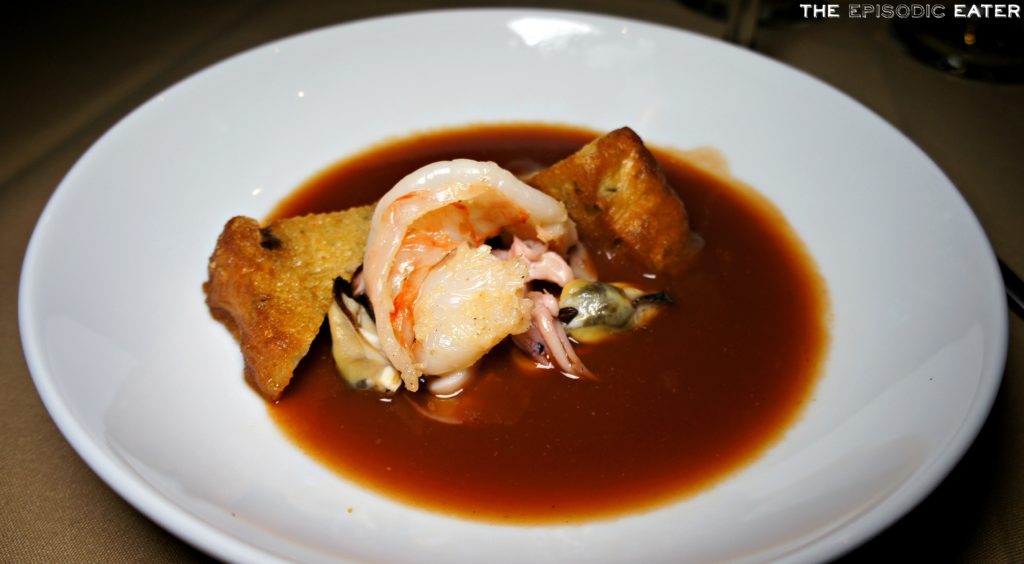 Nanfro, Frapatto, Terre Siciliane 2012
paired with Course 3
Nº Zero, Negroamaro, IGP Salento
paired with Course 4
Chateau Roumieu-Lacoste, Sauternes 2-12
paired with cheese course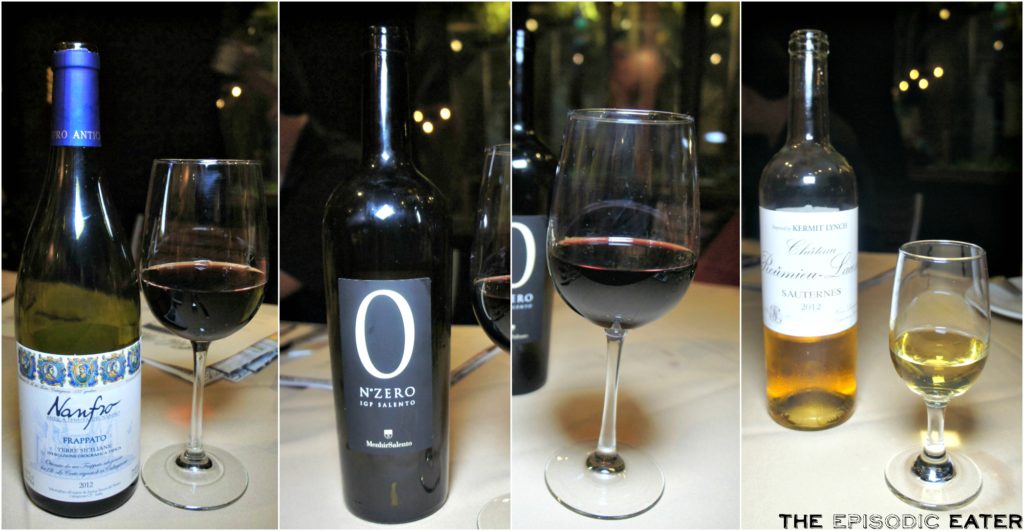 with Olive al Forno, Tomato, Ricotta Salata, Parsley Infused Extra Virgin Olive Oil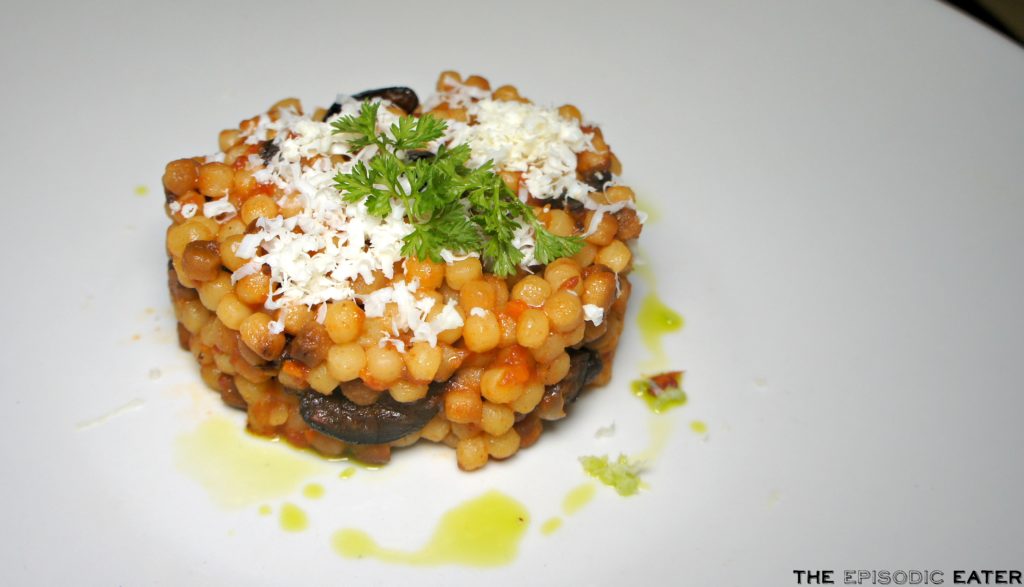 This was my favorite dish of the bunch.  You know I love my pasta and this tiny, traditional Italian variety is no exception.  The tomato and ricotta salata were wonderfully fresh in contrast to the salty olives.  Delicious!
Course 4 : Porcini Mushroom Risotto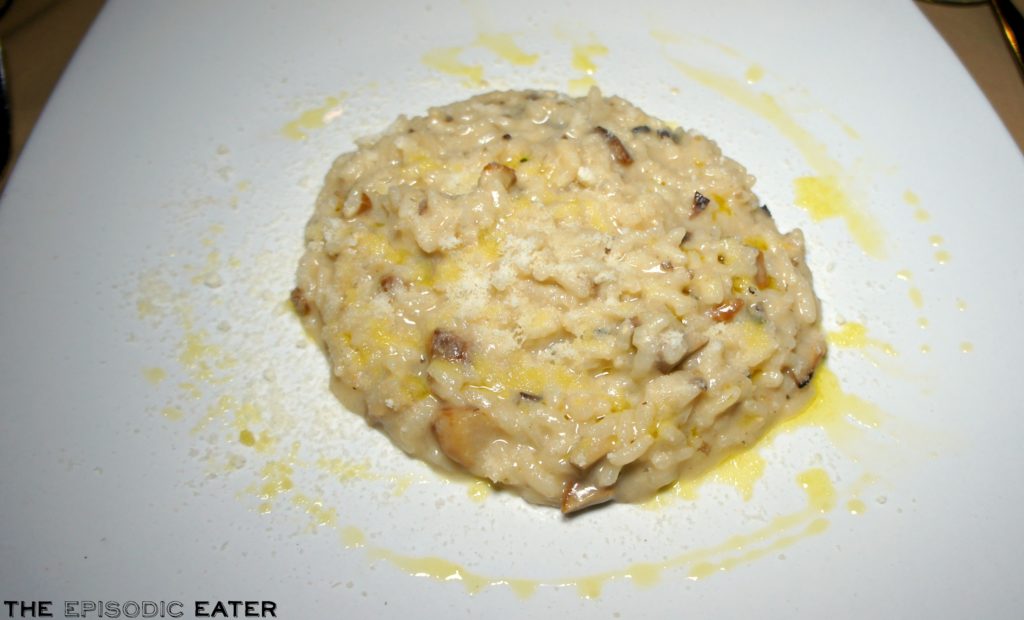 As Chef Mark explained, he prepared his risotto the slow-old fashioned way.  Also, although he felt that it could stand alone as a dish, he included a pork cheek for a heartier dish (see below).  I enjoyed it as intended because I could not eat the pork, and he was absolutely right.  Absolutely amazing dish!
Porcini Mushroom Risotto
with braised pork cheek, pork demi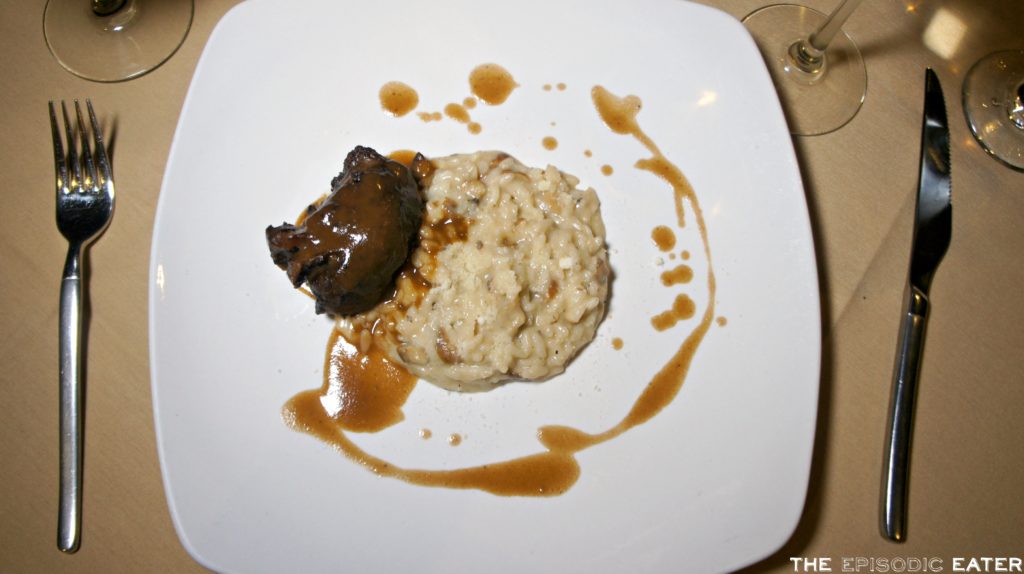 with Truffle-infused honey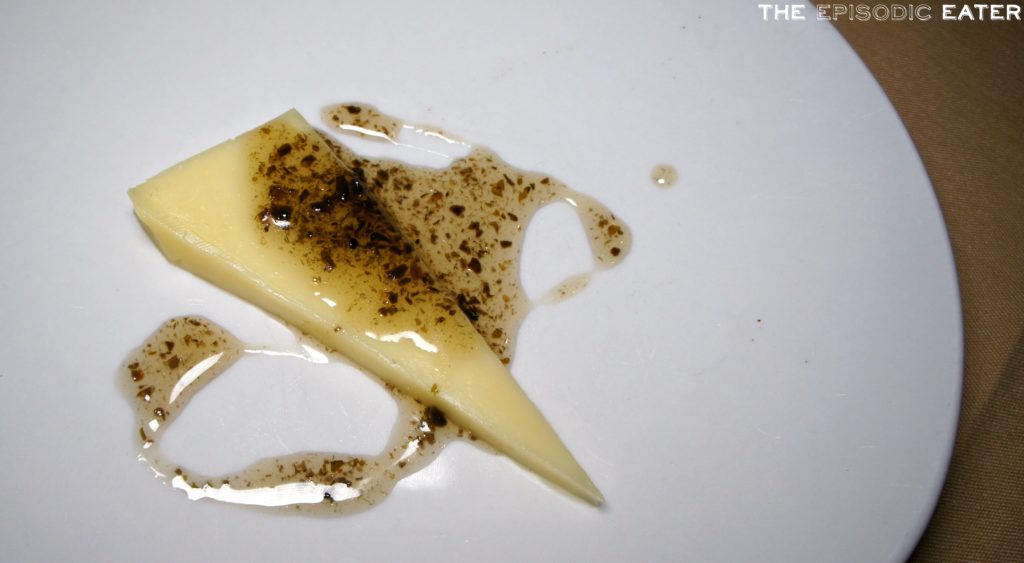 Surprise cheese course time!  The honey and cheese combination is always wonderful.  When it's combined with a housemaid truffle-infused honey?  It. Was. Heaven.  I'm definitely recreating this at home!
Strawberry Mint Ice Cream Float
with Centorri, Moscato – Pavia, Italy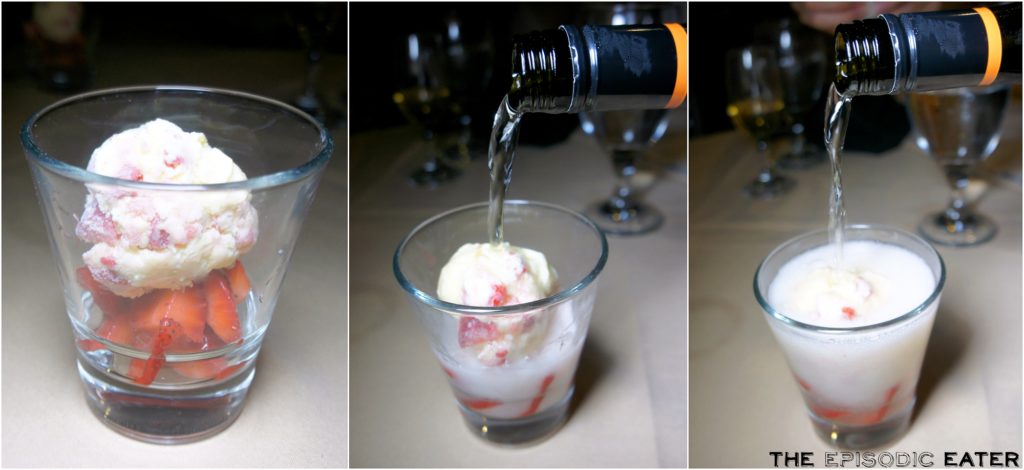 This fun and light dessert was borrowed from the summer menu, and it was the perfect end to a long meal!  Take a closer look at this fizzy, sweet treat…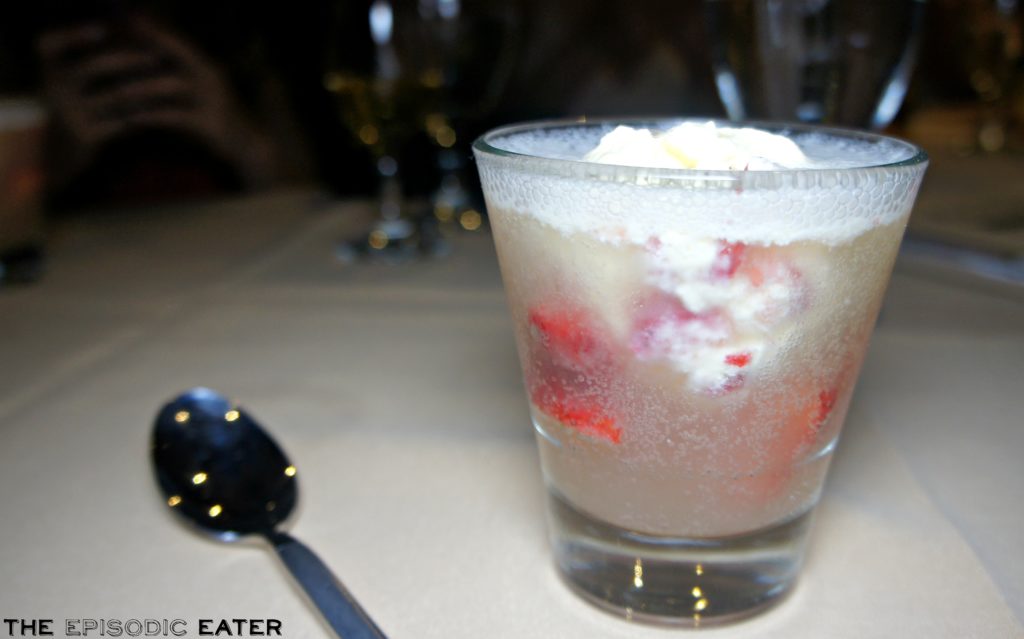 By the way, The Episodic Eater is new on Snapchat!  Check out a sneak peek of my snap story below, and make sure to follow me at @episodiceater for more new food adventures!
I cannot wait for my next visit to Old Vine Cafe to see what the rest of the autumn season will bring to the menu.
Old Vine Cafe
2937 Bristol St A102
Costa Mesa, CA 92626
www.oldvinecafe.com
(714) 545-1411