I hope everyone's holidays went as well as they could have with a drink in hand, and good food on your plate. If that drink did not live up to expectation, do not worry, I have some more recommendations for you that are sure to not disappoint. I have had some outstanding beer lately, so I made sure to make some good selections that should keep you warm during this cold January. I did in fact throw in a wild card, it was just too good to omit. Let's unveil the stars this month.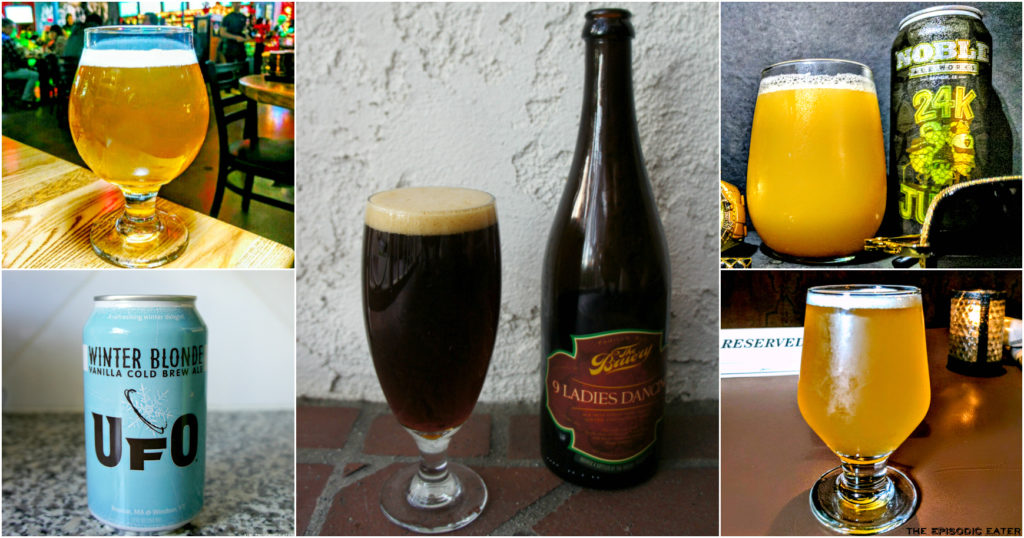 **********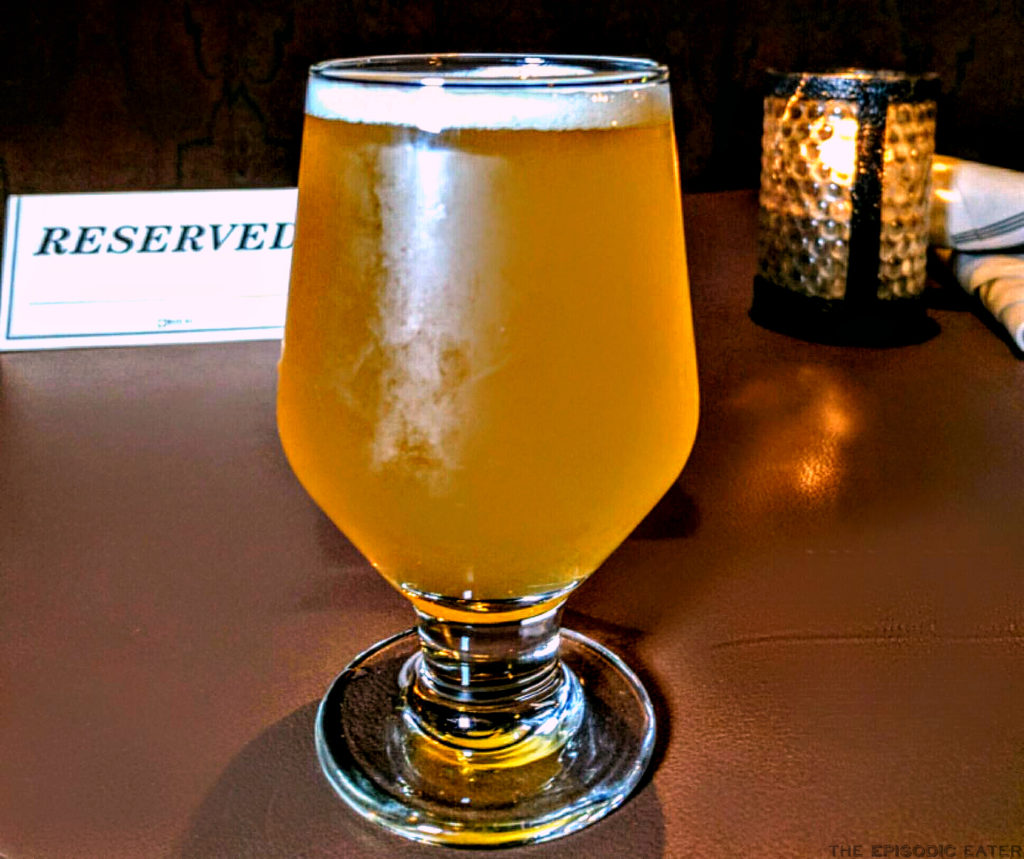 Curieux (11% ABV | 27 IBU) – Barrel-Aged Tripel
The Curieux is a very complex offering from Allagash, as it was aged in Jim Beam bourbon barrels for eight weeks. It pours nicely, forming a finger head at the top which has medium staying power. Upon sweeping this, I noticed the really nice Belgian yeast notes without the presence of the bourbon barrel, which did surprise me, as generally aging would have immediate effect on the nose. I got quite a bit of caramel up front as I took my first sip, through the middle it transitioned seamlessly to a hint of oak. The oak was very subtle, still surprisingly I had not arrived at the bourbon. It finished off with the faint burn of the bourbon coupled with vanilla which lingered for some time. The vanilla on the finish was wonderful, as you want to really let it sit to enjoy before sipping again.
Pairs well with: Nutty Cheeses, Breads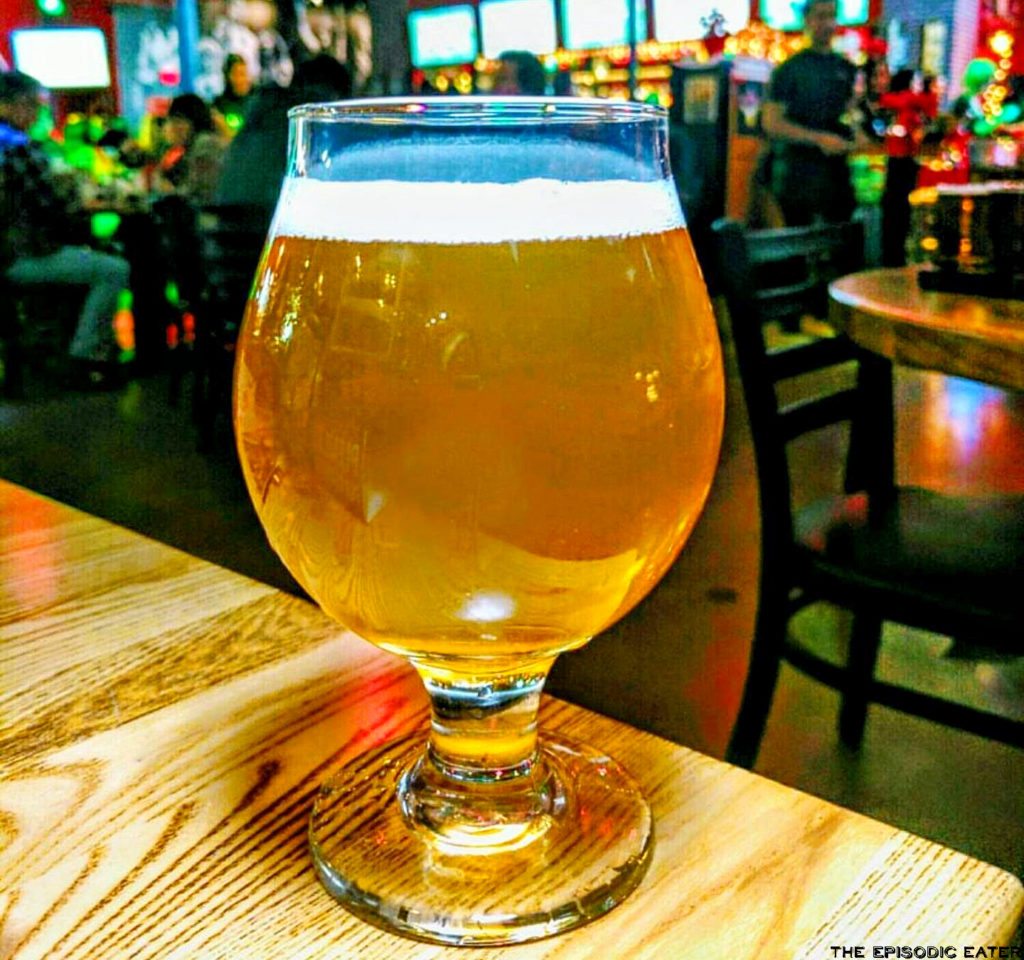 Gose (5% ABV | N/A IBU) – Sour Gose
Remember when I said I had a wild card? Well this is it. Claremont Craft Ales does some really nice stuff, I certainly recommend a trip to try it out. This Gose was no different. While I was waiting for Gene Simmons to arrive at Rock & Brews in Rancho Cucamonga, California, I decided to sit with on of their sixty-plus offerings. In the mood for something sour, I settled on this cloudy, light beauty. It poured with a finger head which stayed through the photo session which I surely put it through, and it was nice to get that lacy front. On the nose, I picked up some lemon tart and wheat, which was expected. Up front, there was quite a bit more wheat than I expected on the initial taste, then the sour lemon made its way to the tongue shortly, lingering through the finish as trailed off with grain and light coriander hints. This was exactly what I was looking for. Claremont Craft Ales really nailed it with this one. Oh, and Gene Simmons showed up in typical rock star fashion, but of course he did.
Pairs well with: Spicy foods, to tone down the heat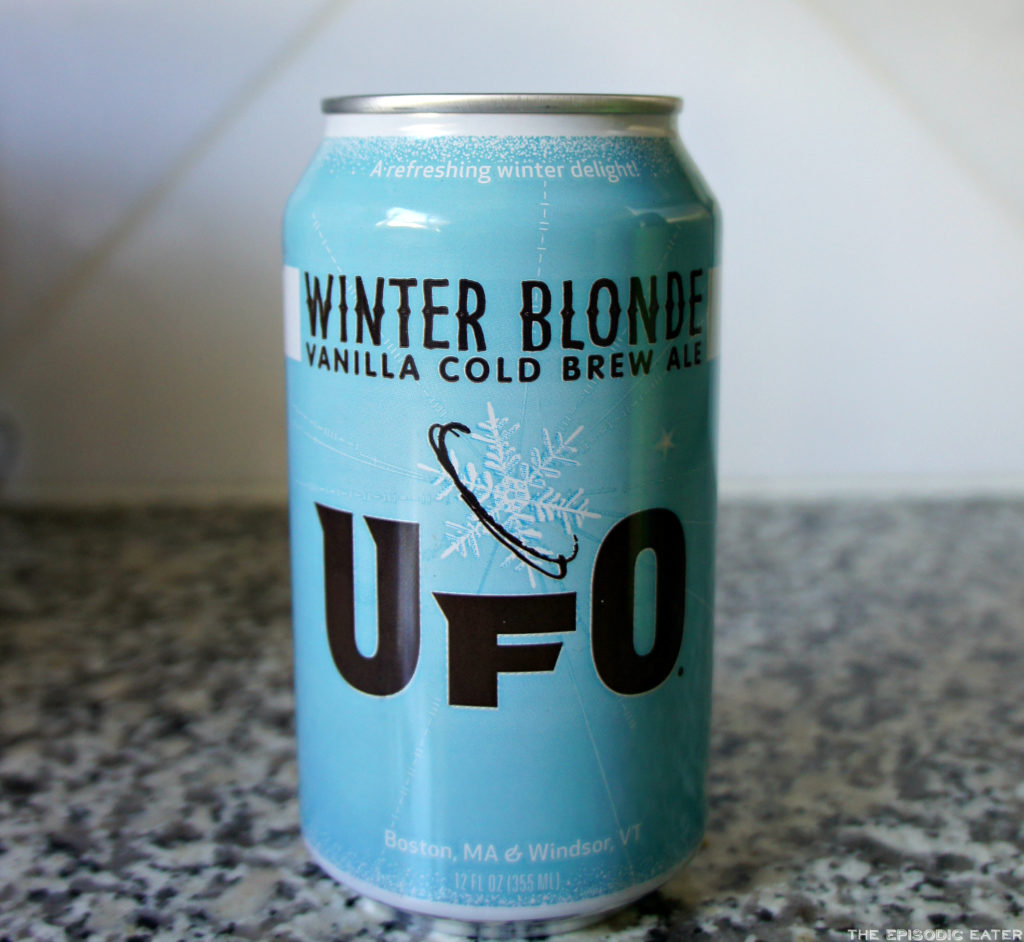 UFO Winter Blonde ( 4.9% ABV |  N/A IBU) – Cold Brew Winter Ale
I truly had no idea what to expect here: a cold brew coffee-style winter blonde ale? My thoughts going into this were skeptical on how they were going to bring the coffee through in a blonde. Consider me impressed as right away I got a ton of coffee and creamy nature up front. What? I had to look and make sure this was actually a blonde I poured in my glass. It was. The aroma told the story I did not want to believe, and the front of the taste proved me a believer. This is a borderline cream pub ale, in my opinion, since the carbonation is so light. The coffee moves right into a prevalent vanilla right through the middle, then onto the finish which ends with just a bit of malt. I was very pleasantly surprised with this, and it is probably one of the most easily drinkable pours I have had in quite some time.
Pairs well with: Breads, a nice bagel could work well.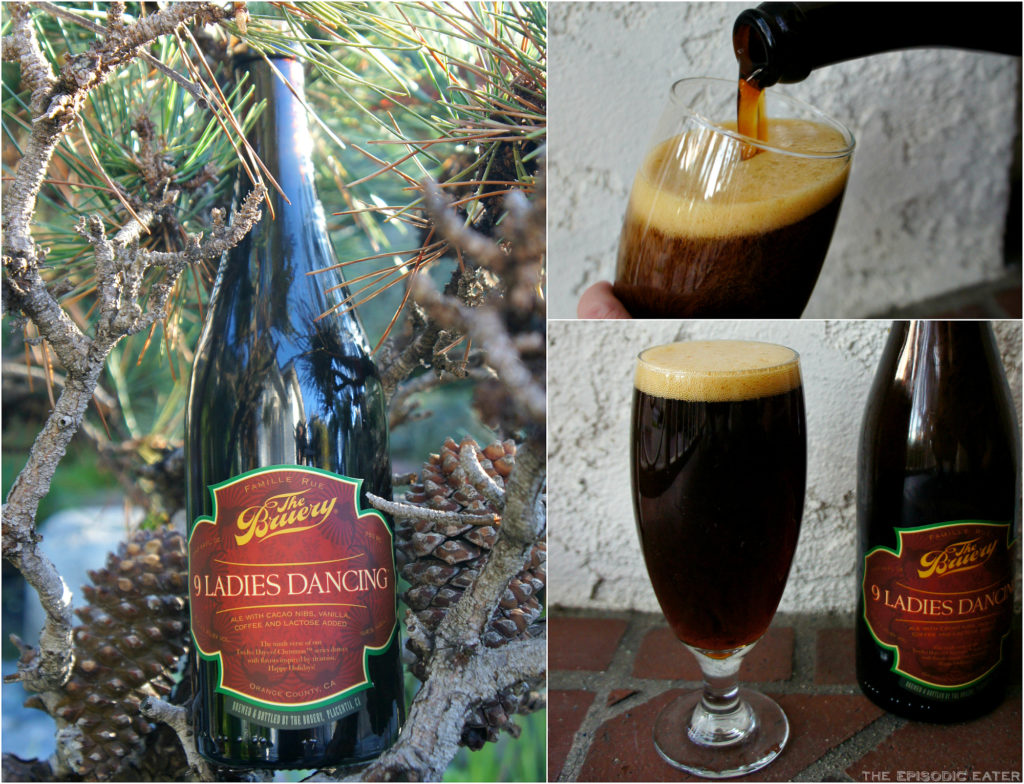 9 Ladies Dancing  (11.3% ABV | N/A IBU) – Belgian Dark Ale
Let me start off by saying I love The Bruery's bottles. They just really stand out on a shelf. I had heard some good things about this beer, so I went into this having decently high expectations. Those expectations were surely met. When I swept the nose, it gave off a lot of bitter dark chocolate, so much more than I expected that I was almost worried it might be overpowering to the other flavors described. It pours with a dark brown head that disappeared before I could even set up a picture. My first sip did not yield any chocolate at all, but it was quite a bit boozy. Forgivable since it was an 11.3% beer, so it was not a problem at all and I continued my tasting. As I made my way through my glass, it began to be a flavor odyssey. I began to get those sweet, rich vanilla notes as I let it sit on the tougue for a few seconds. That carried over to a nice toasted malty middle that let me know it was still a beer. The finish circled back around to those bitter dark chocolate notes I encountered on the sweep. I was blown away by the richness of this beer. All the flavors seemed to linger together after consumption. I was impressed. Do not, I repeat, do not drink this cold. I fear much of the complex flavors would be missed out on. Follow The Bruery's directive on the back of the bottle and pour at fifty degrees, but it can sit at room just fine as well, as I am sure you will not (and should not) be drinking this fast.
Pairs well with: Beef – would be really nice with braised short rib to let the sweetness really come out of this beer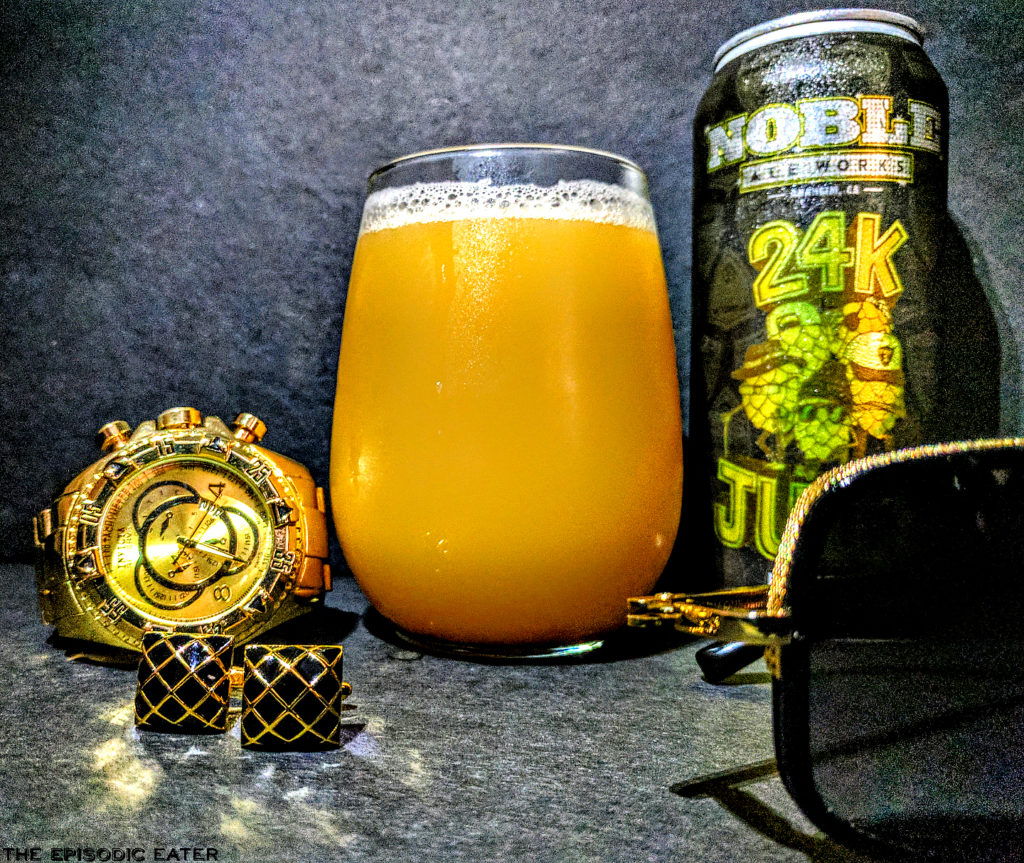 24k Juice (8.5% ABV | N/A IBU) – Double IPA
What to expect when Noble drops a limited release? A damn good beer, I'll say. There were many skeptics I came across in line at the release since this was a Noble's juicy style showcase. The name is perfect and hilarious all in one. 24k obviously denotes gold and juice. Well that is exactly how this pours, an incredibly hazy and opaque golden orange color. Upon the sweep, I got some piney notes on the nose, which I thought was interesting as I did not get much of the citrus. Then I took a sip and realized very shortly that it was just wearing a mask all along, hiding its juicy beauty. So much pineapple and passion fruit up front that translates so seamlessly to a medium hoppy profile right through the middle, which builds more right out the back end. The pineapple comes back to linger beautifully on the aftertaste. Extremely drinkable as a double IPA at 8.5%. The building hoppiness is a very nice contrast to the big sweetness initially. It really was perfect. Shout out to the brewers at Noble for absolutely nailing this. I grew up playing baseball with Matt: Great work man!
Pairs well with: Spicy Asian food. It counters that heat so well while bringing out the tangy flavors.
**********
I am very pleased with the offerings I was able to consume this month. I will definitely be enjoying each of these again. Hopefully you will be compelled to embark on tasting experience with each.
Remember to look out for next month where I give you some berry infused offerings that go well with the Valentine's theme, maybe even a chocolate one as a reminder to not forget about that special someone that you *nudge, nudge* should be buying chocolate for. You're welcome.
Look forward to more event and beer reviews from Beerface McGilicutty and follow me on Instagram, Twitter, and Untappd at @beerfacem!